Country Pumpkins 2020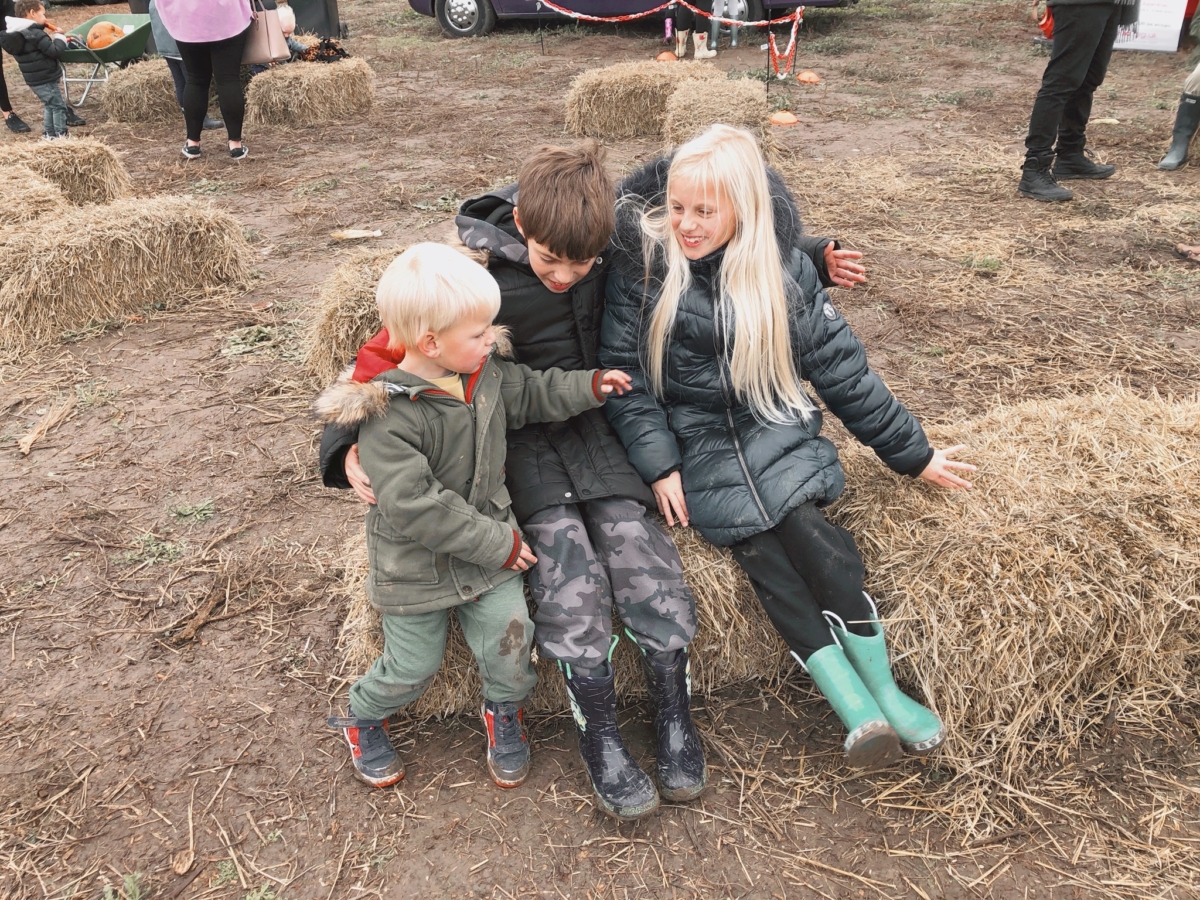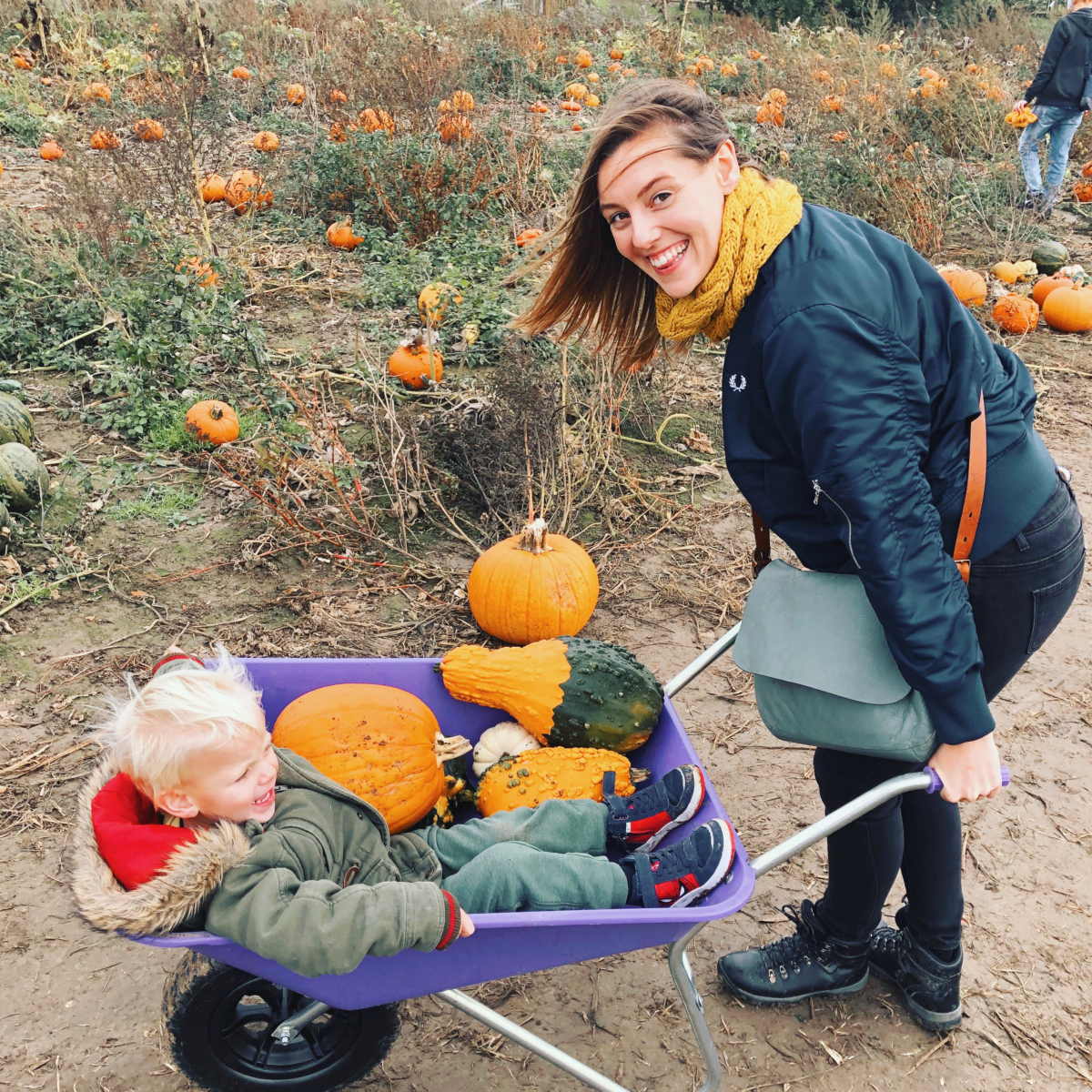 I feel so very grateful and blessed that despite the uncertainty and the sadness that has been 2020, I still managed to continue my pumpkin picking tradition with my little country pumpkins again this year. It is one of those traditions that has come to mean so very much to me. When I became a single Mama, I spent a lot of those first months writing down and manifesting all of the cute, little things and the one day big things that I could do with my children. It was a focus, a positive means to moving forwards, onwards and up… and visiting the pumpkin patch annually was most definitely on the top of one of those lists somewhere in one of my diaries. It is a very 'us' thing. Muddy, outdoorsy, messy… fun!! And the colours, the photograph's… that piece is me.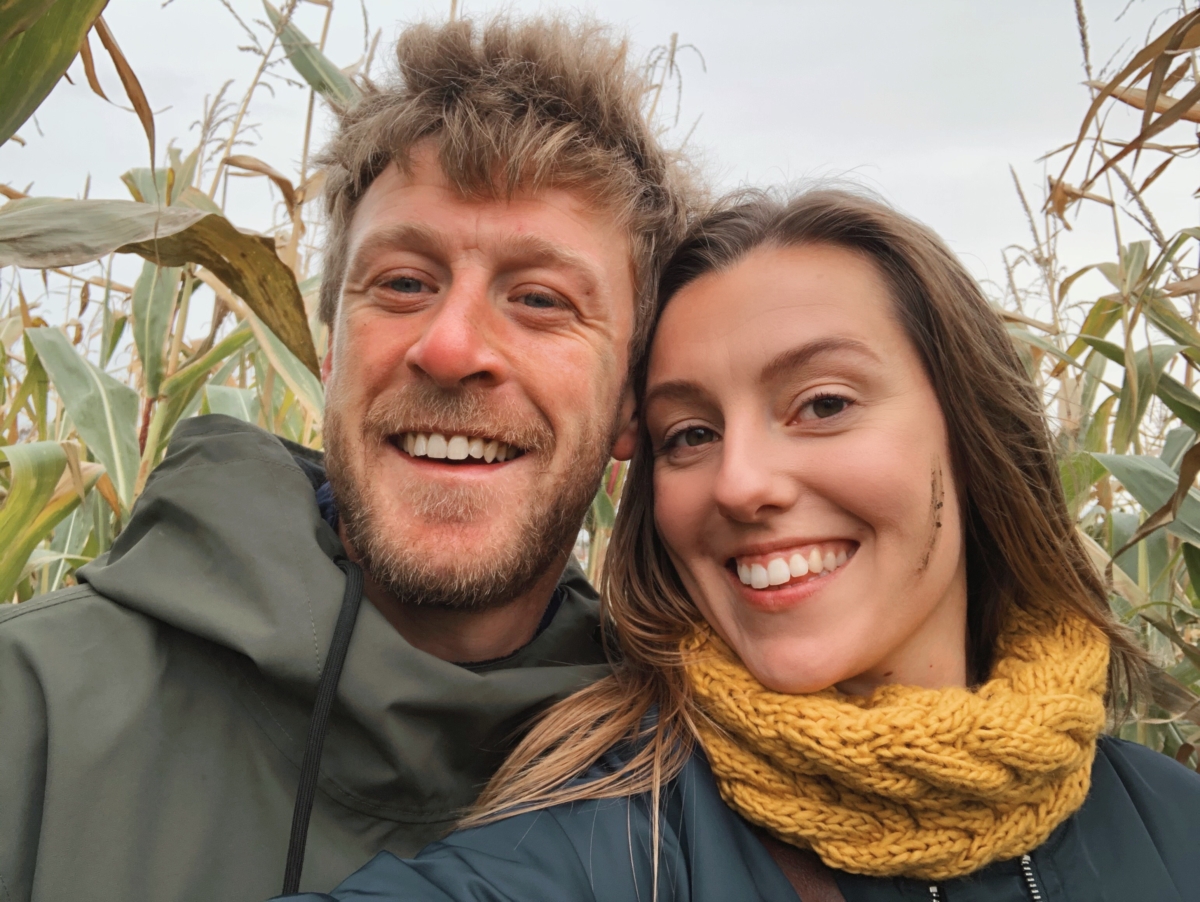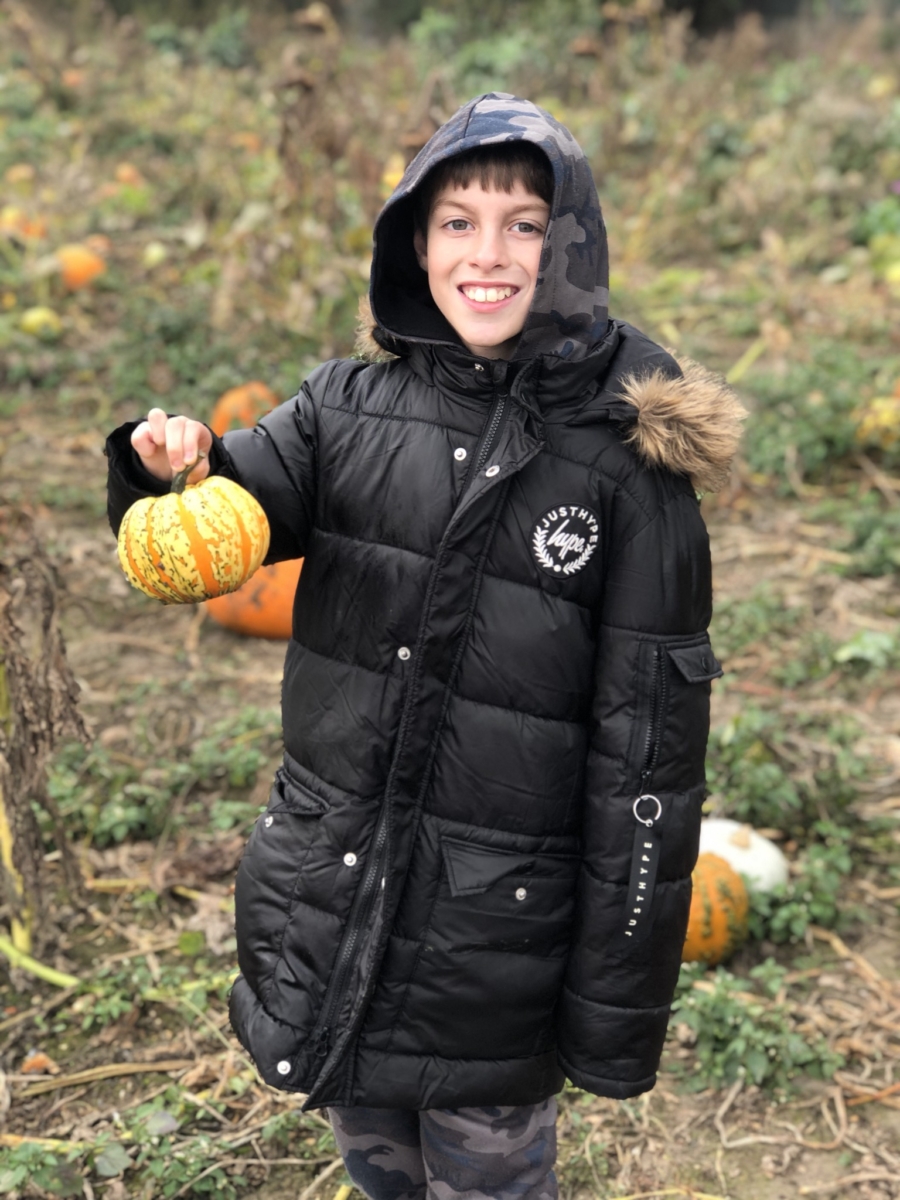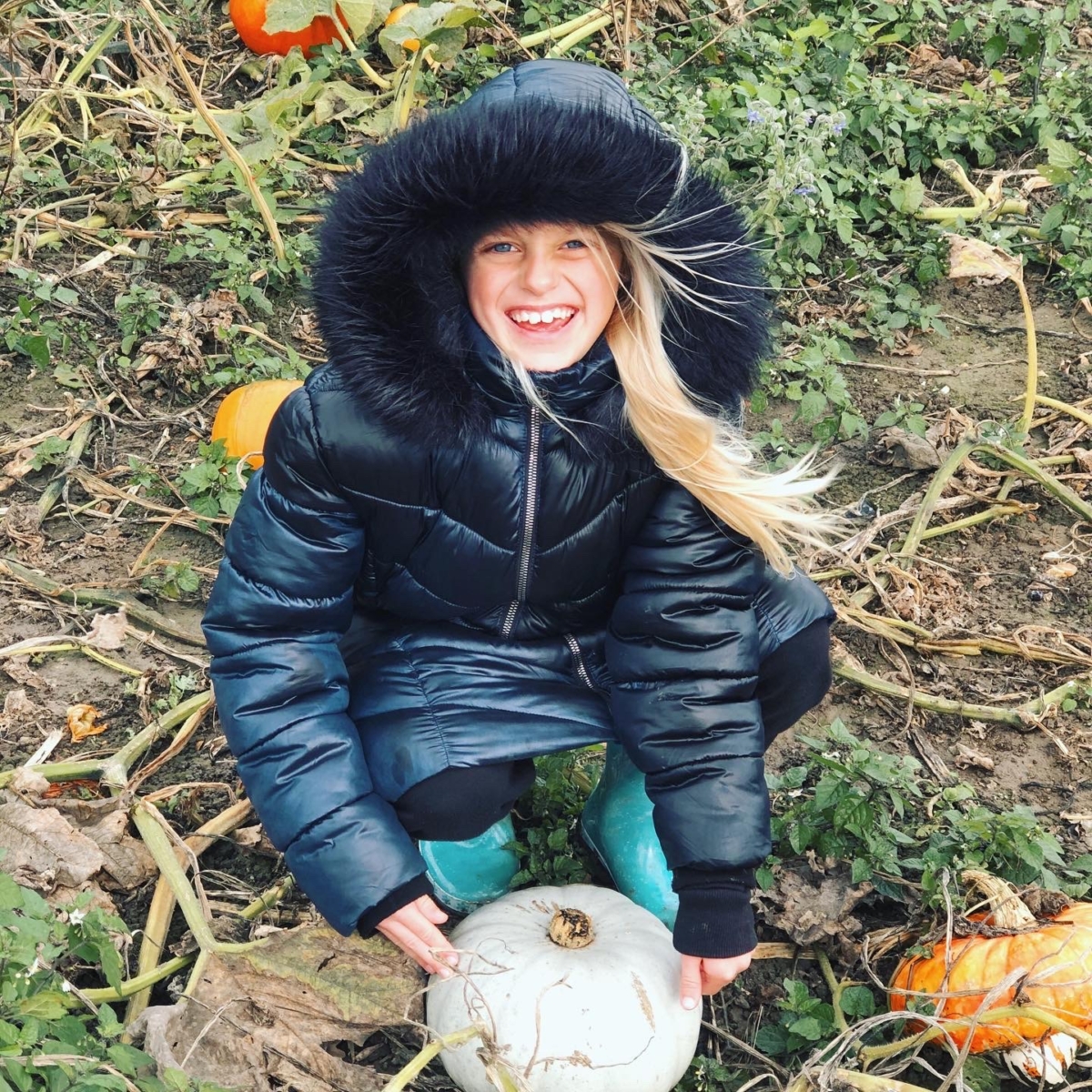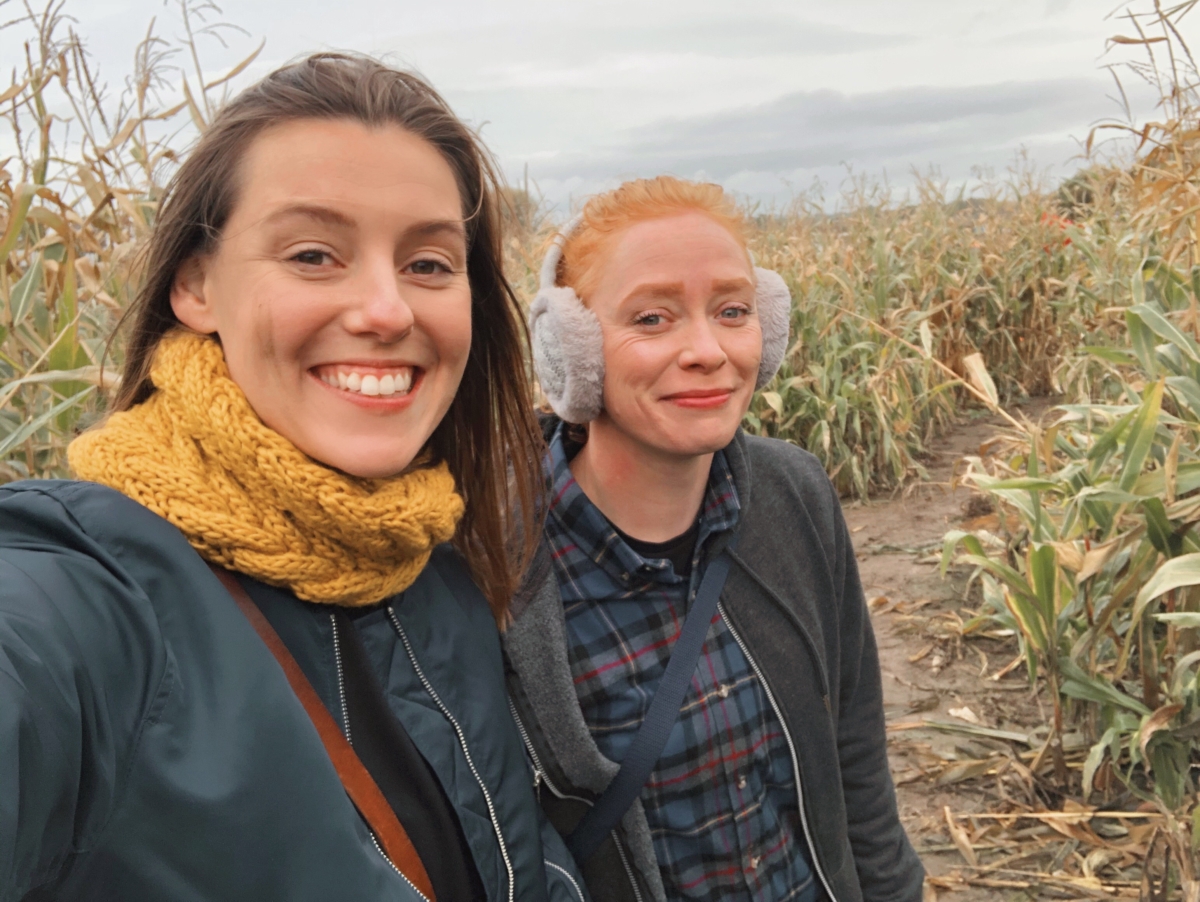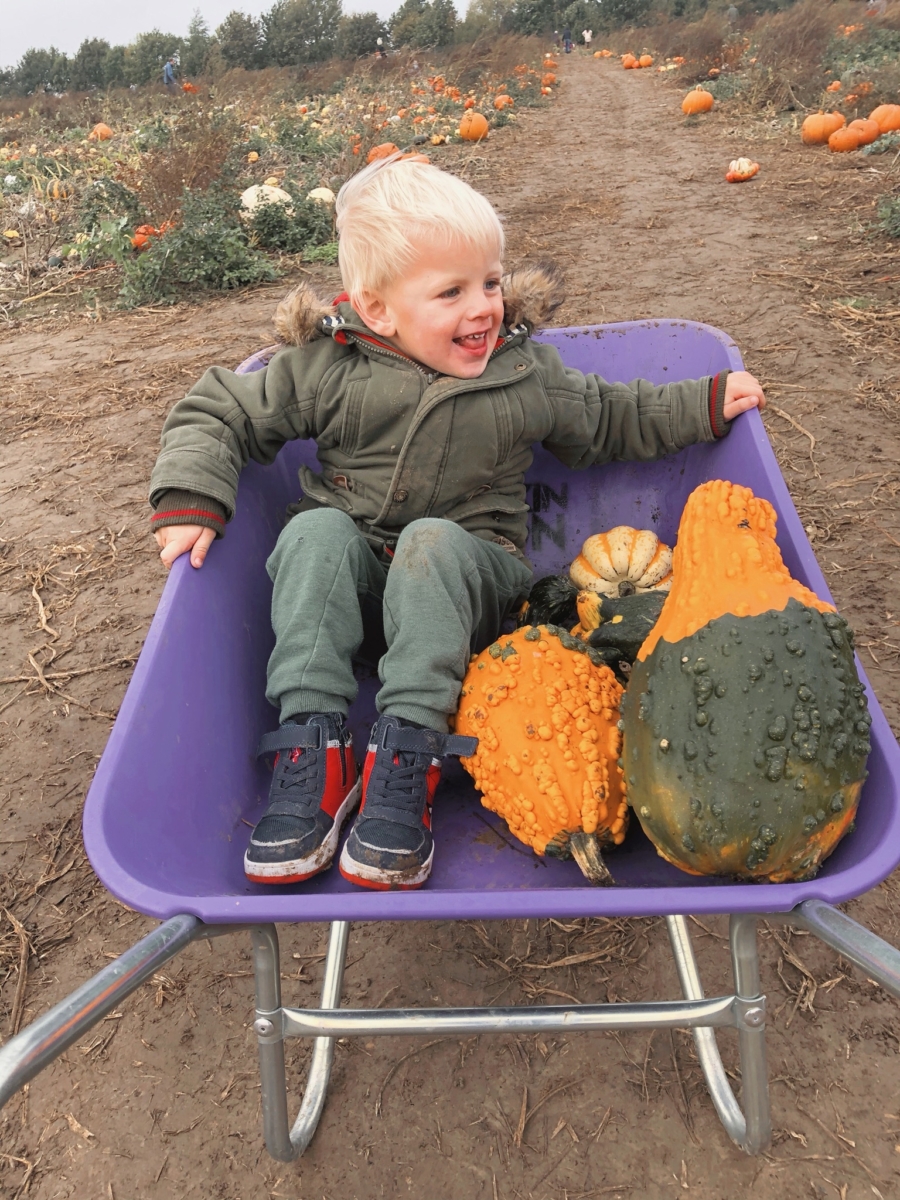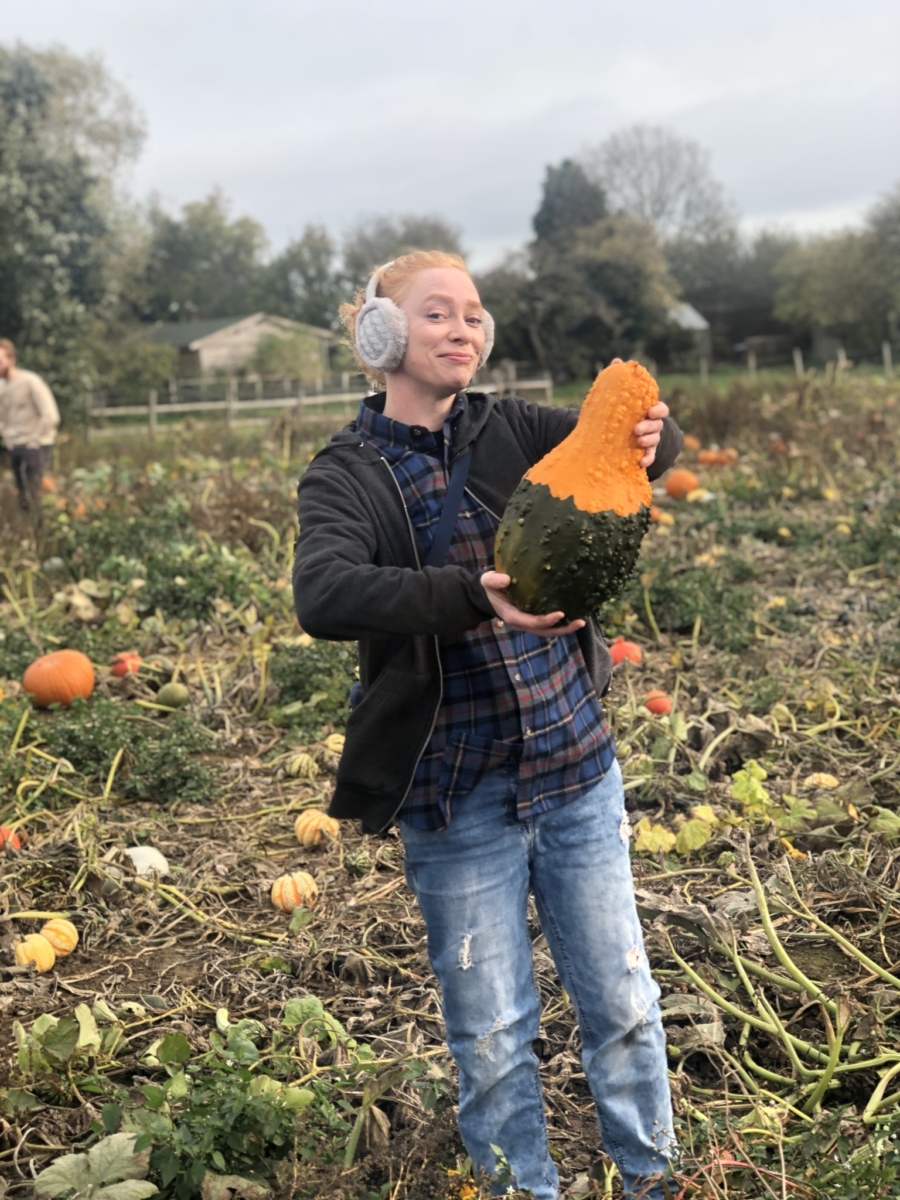 We went on Saturday 24th October 2020… And the weather was awful!! Don't get me wrong. It isn't a bad thing. Just one of those things that adds to the texture and the detail of our memory. I'll forever remember that I did my hair that day as we were meeting my best friend Hannah…and I hadn't seen her enough and for what felt like forever because of lockdowns and restrictions. So it was a double special event. But it was bitter cold and the wind was fierce. I forgot a hairband and was constantly getting whipped in the face by my locks, that were quickly getting drenched in the misty rain that would not give. I tried to twist my hair into a bun, fastened by a stick that I found on the ground but it was just hard straw and didn't work. So I quickly gave up on that and accepted that I would resemble a slug on this day. No picture perfect photograph's of this Mama. Not that there is anything unusual there.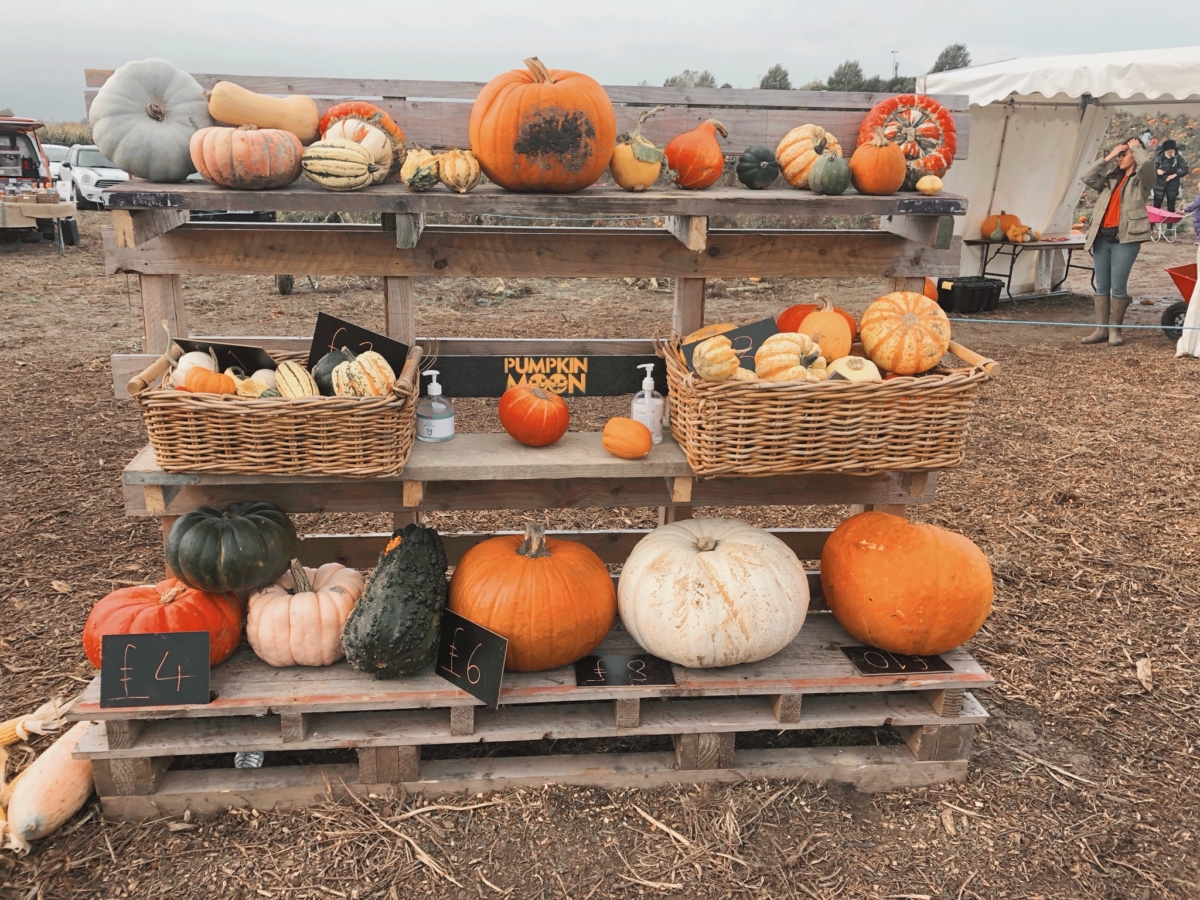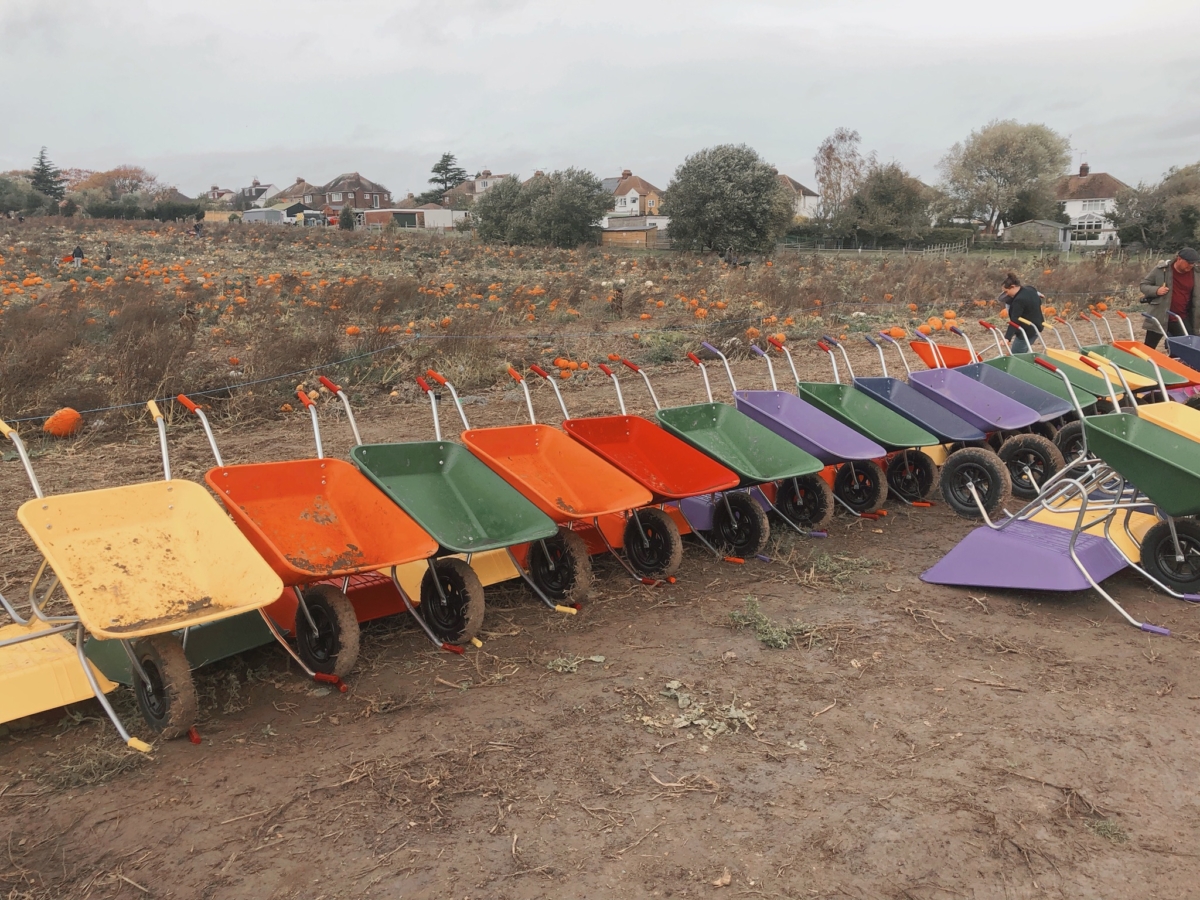 Anyway… We trudged around Pumpkin Moon In Bapchild and when I say there were hundreds of pumpkins… i'm not exaggerating. There were so many varieties, of different shapes and sizes. There were almost too many to choose from. We each had a lot of fun trying though. Choosing the ones that represented us and our individual styles the most… plus a few extra because… why not?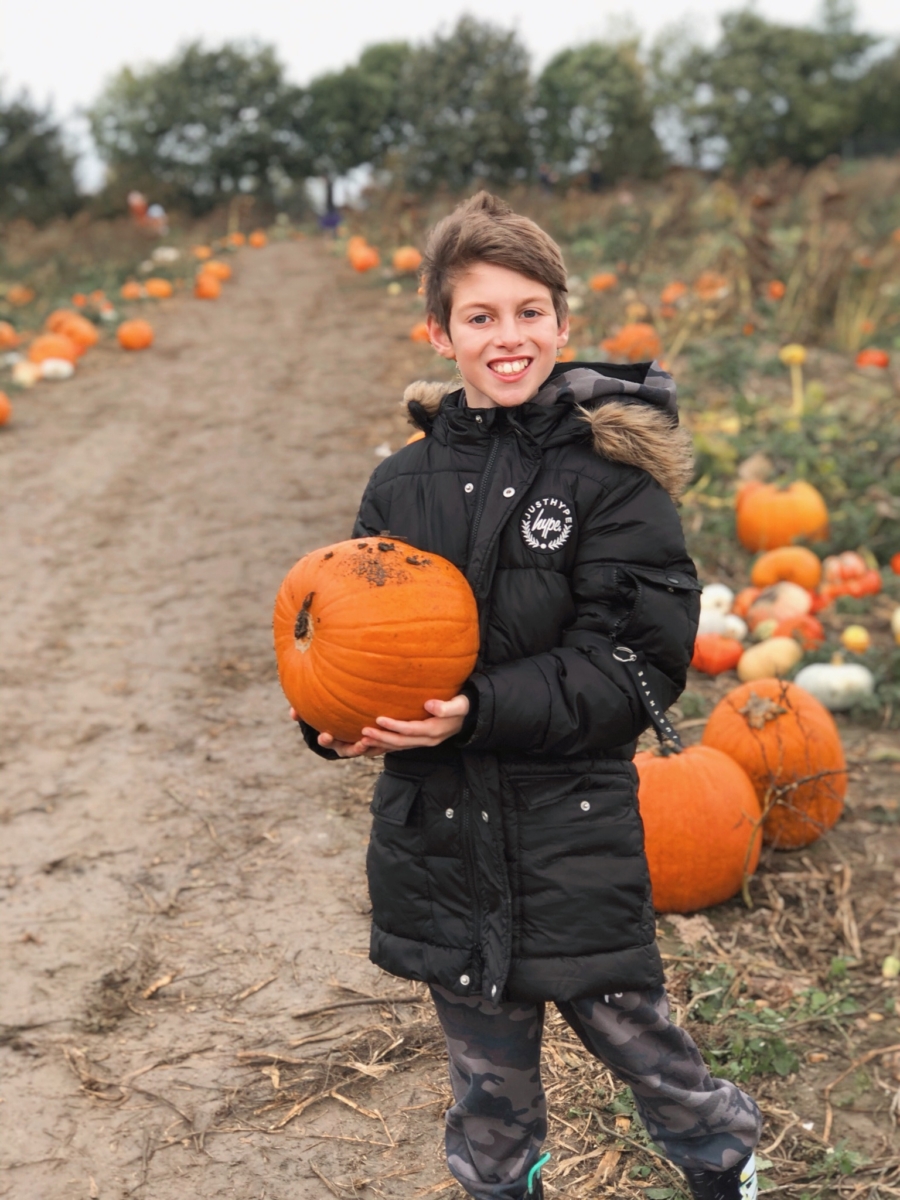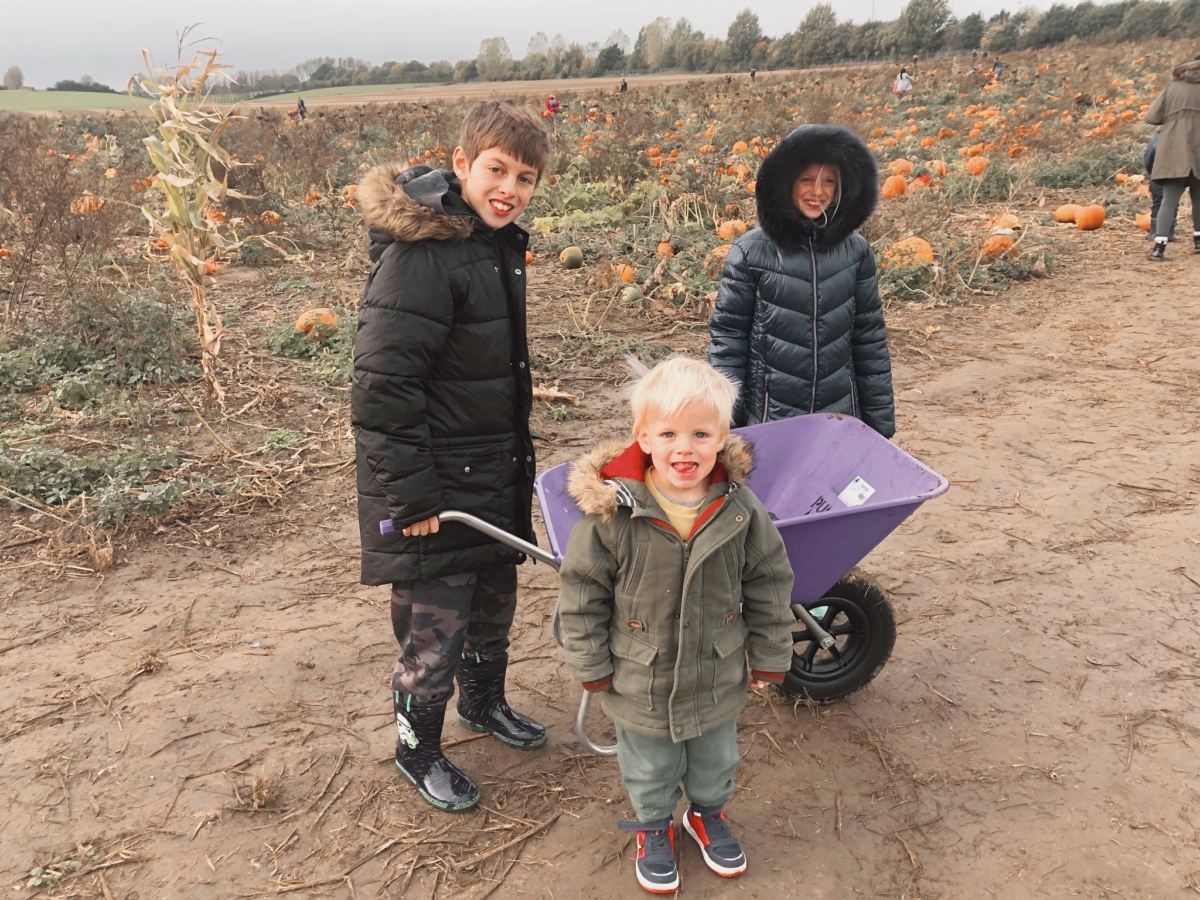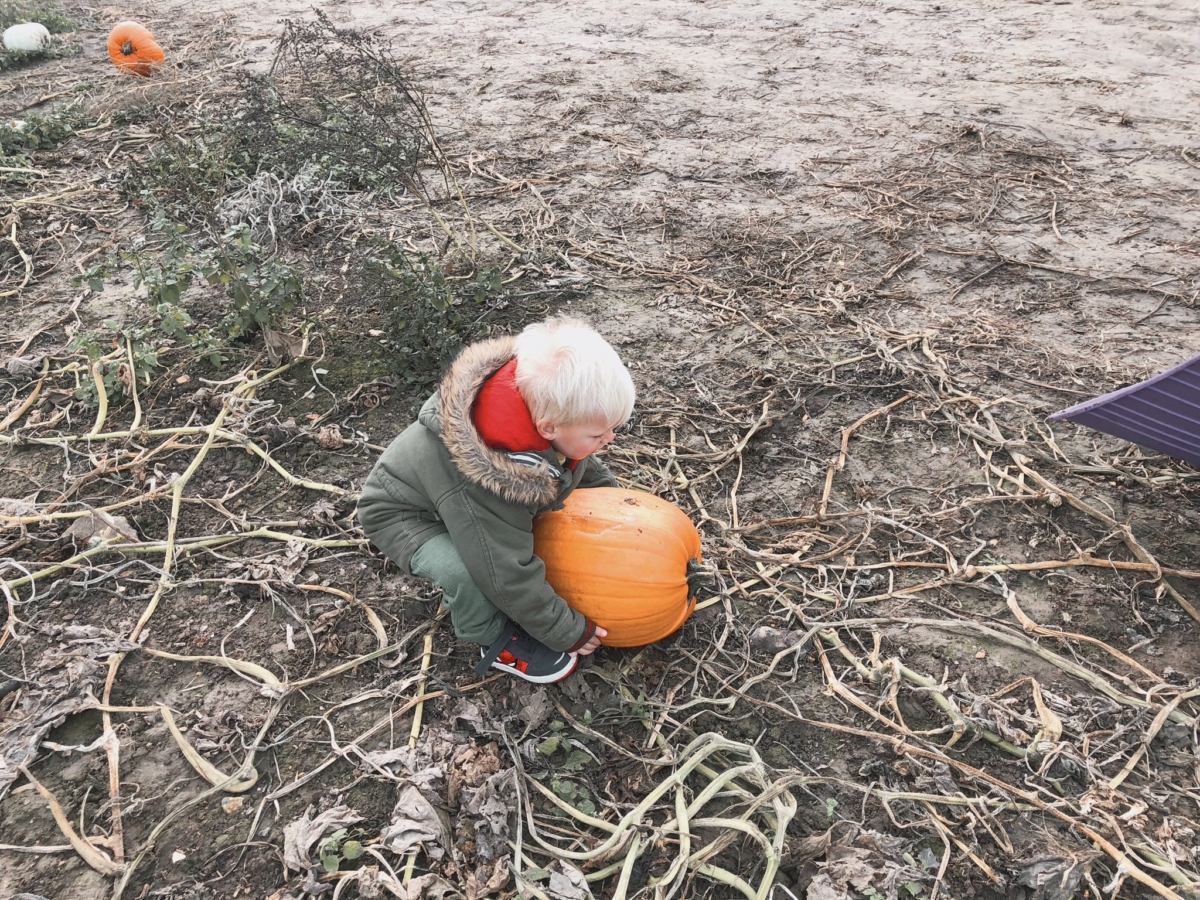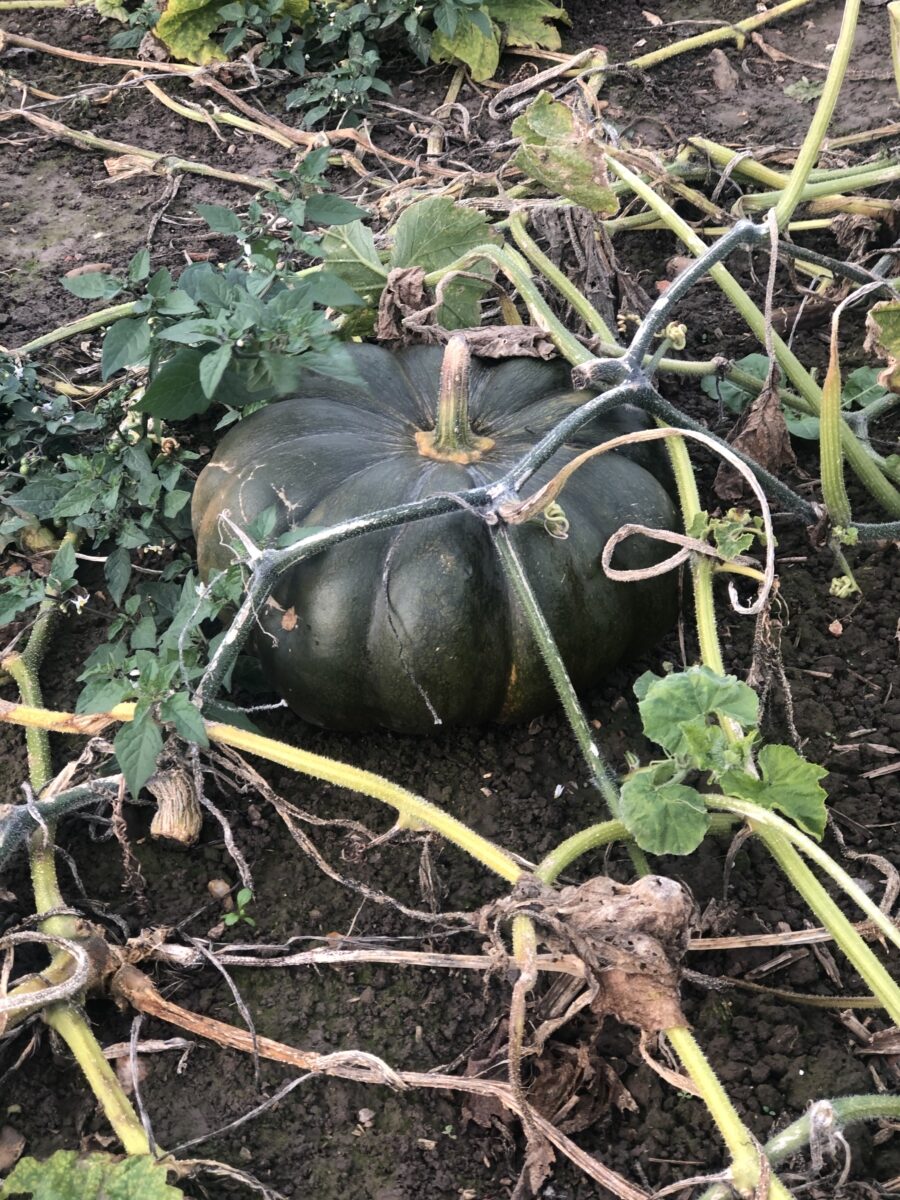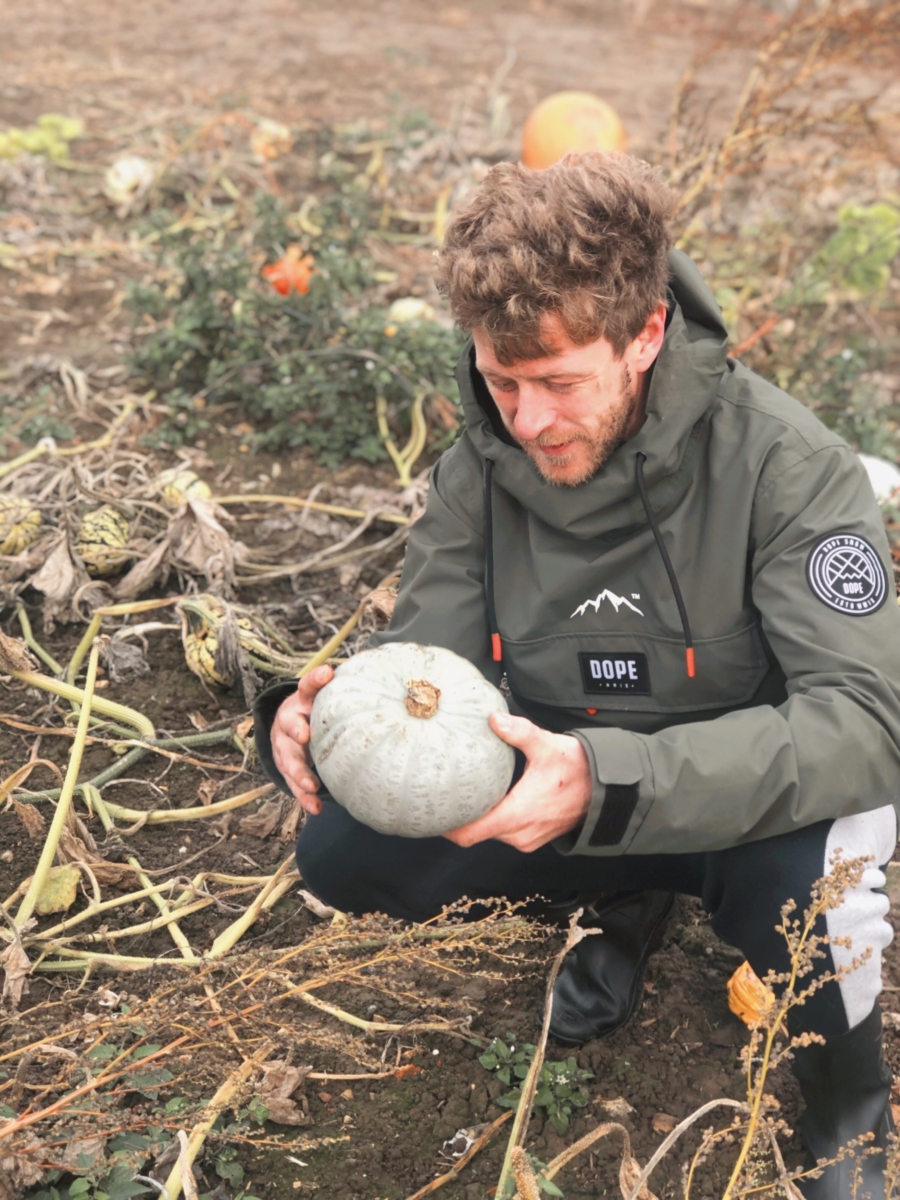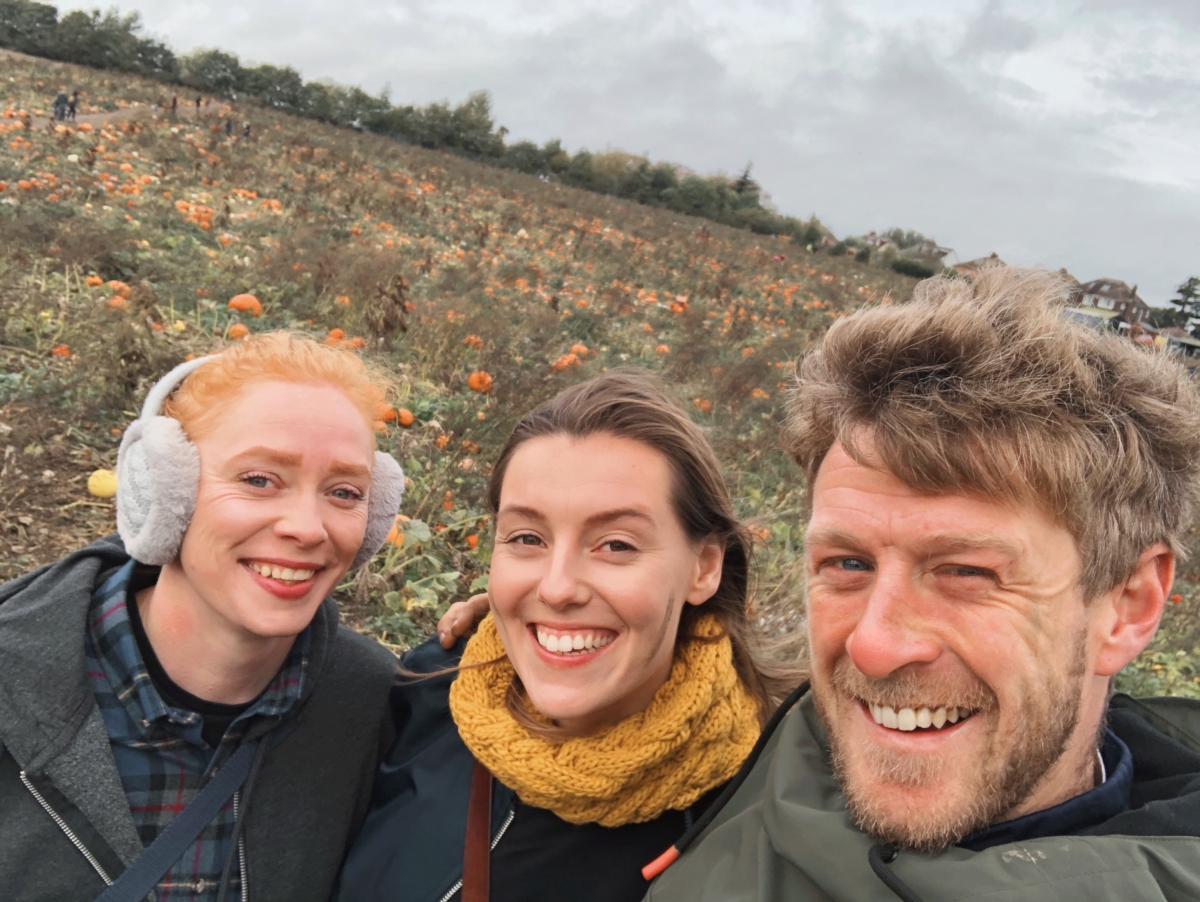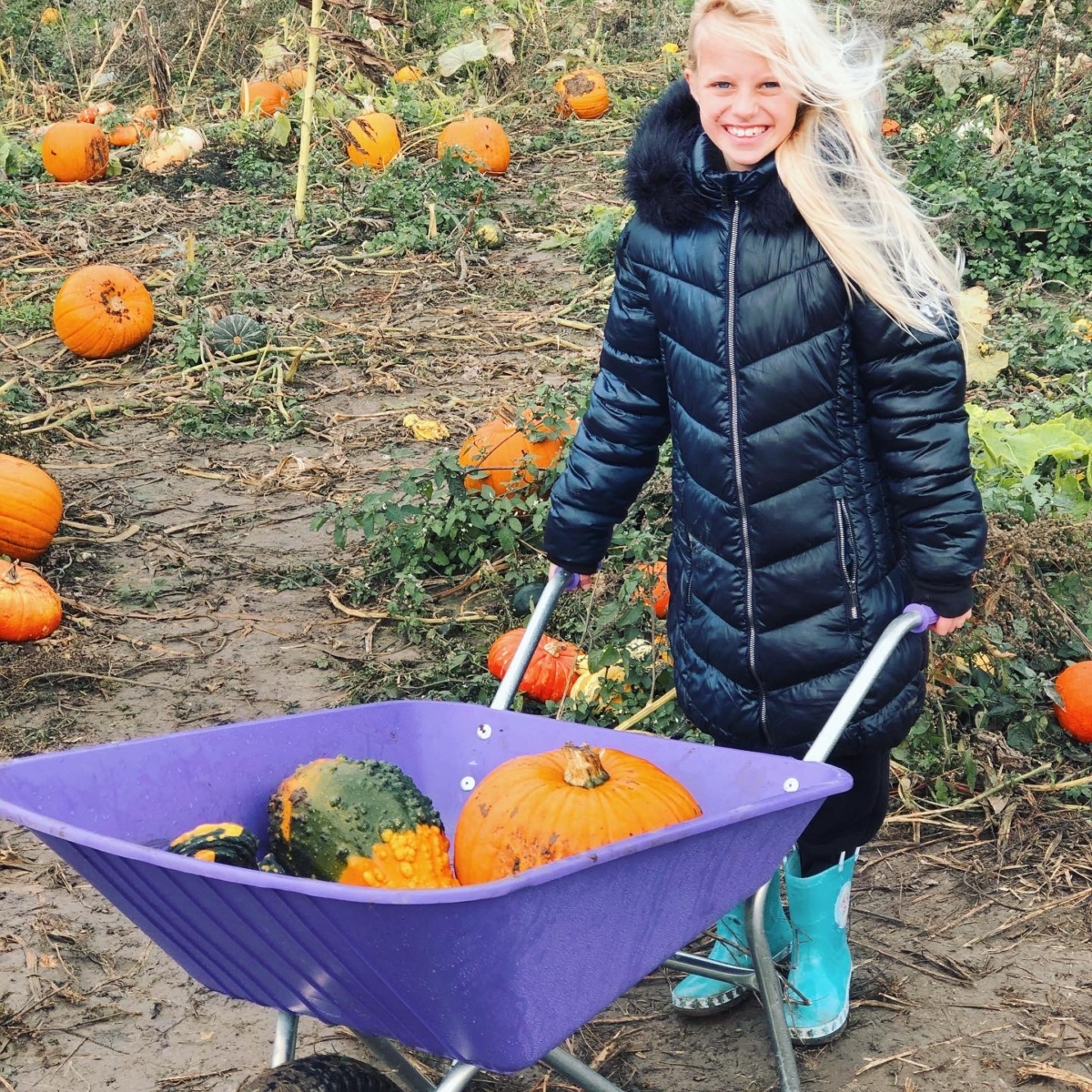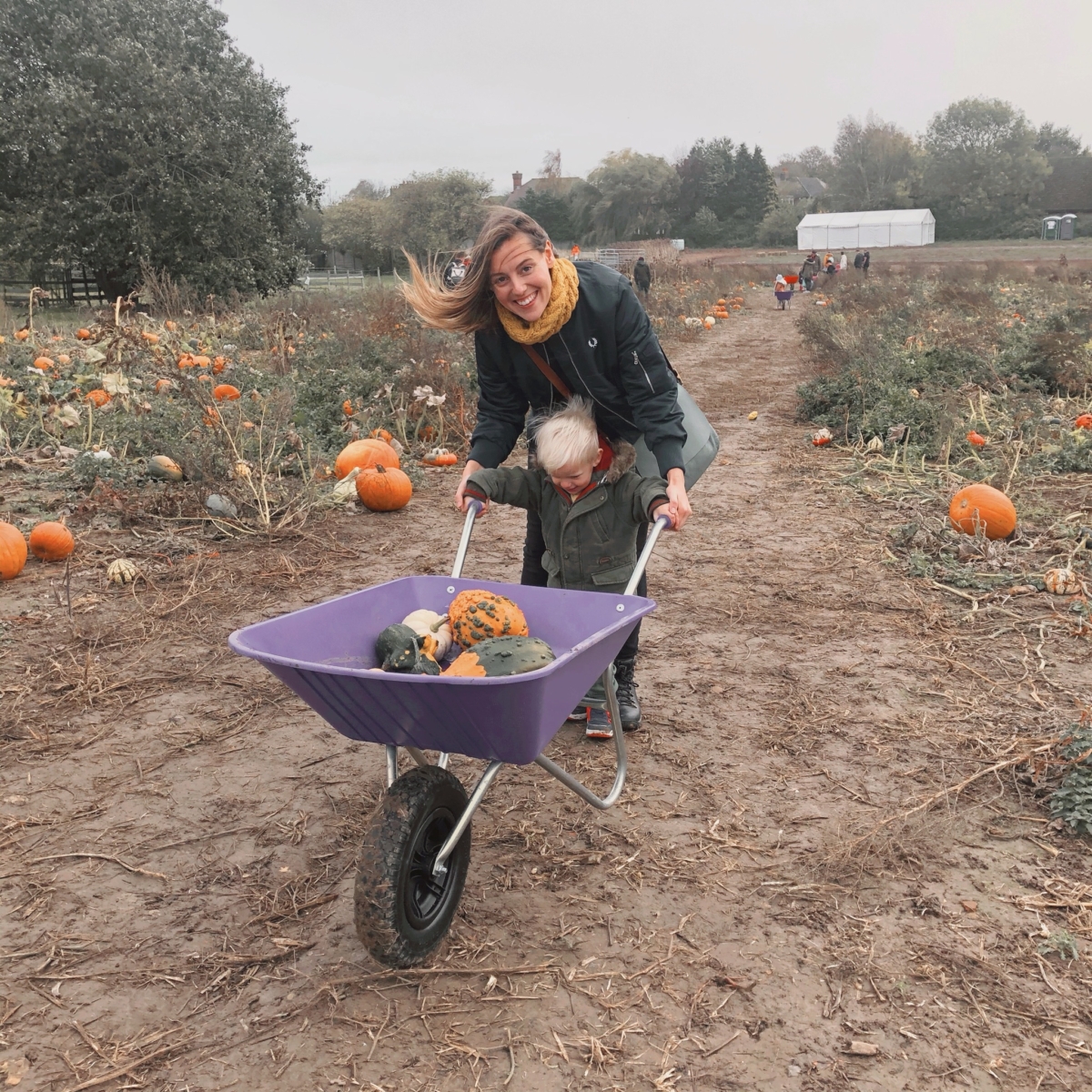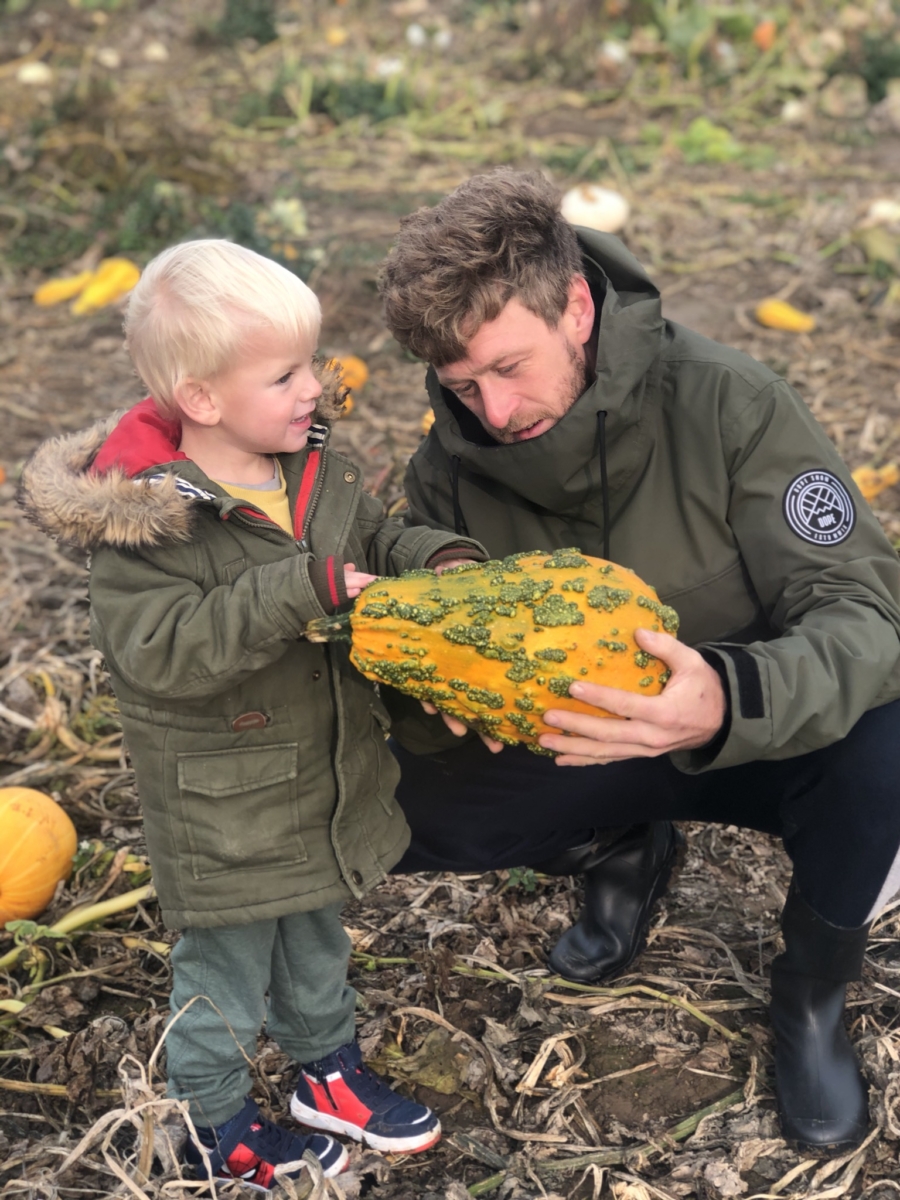 And after a lot of slipping and sliding around in the mud, we found ourselves at the entrance of the maize maze… which was on a bit of an incline. Needless to say, we were disgusting from playing inside but the kids were having an absolute blast, running around and trying to lose me. I mean…as if… but whatever!!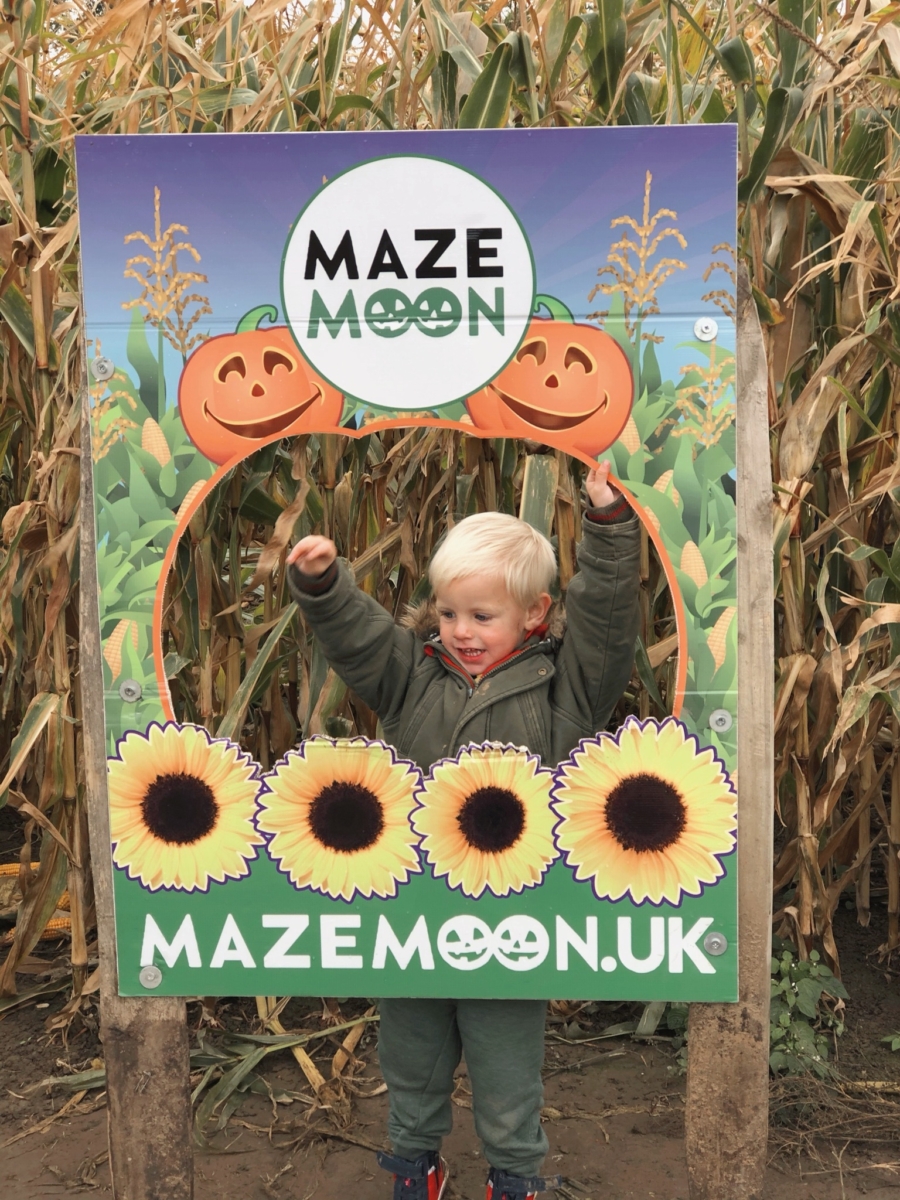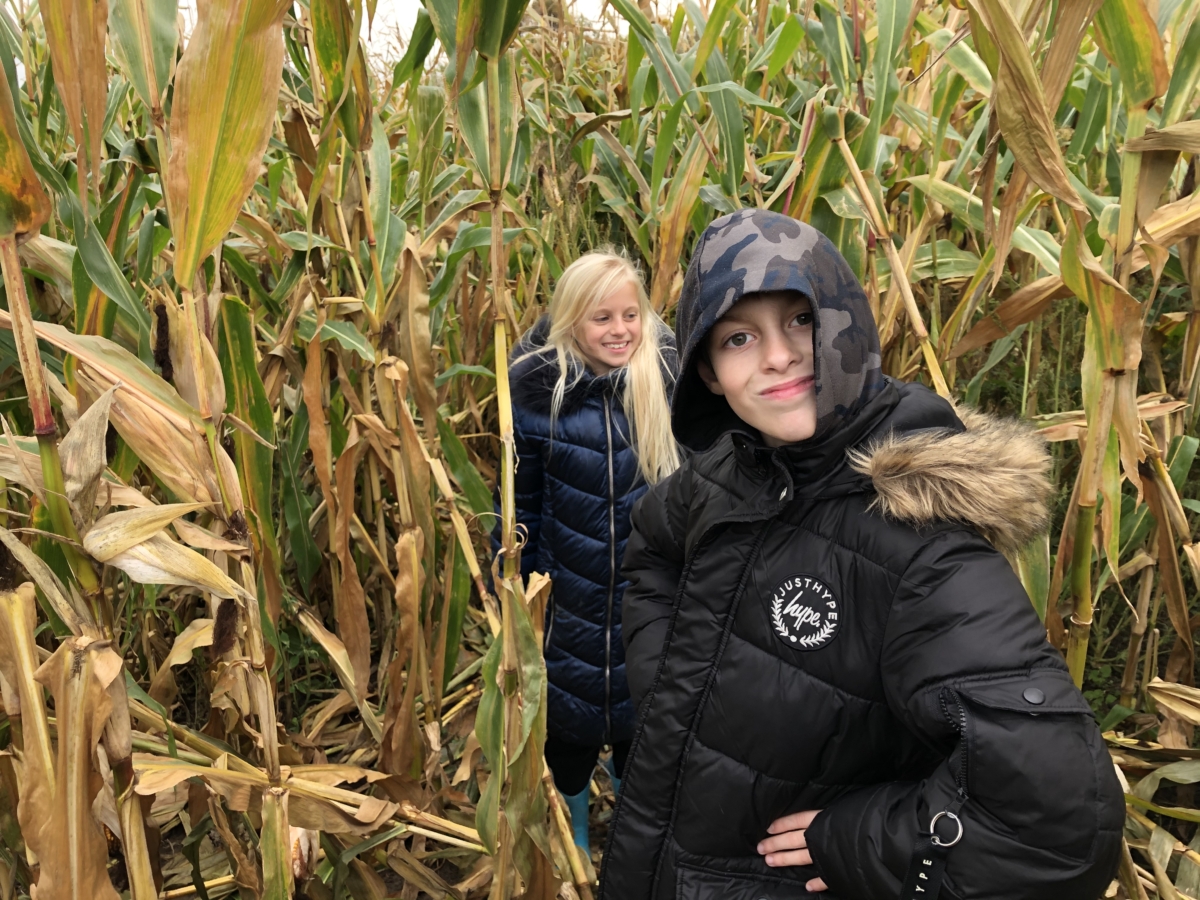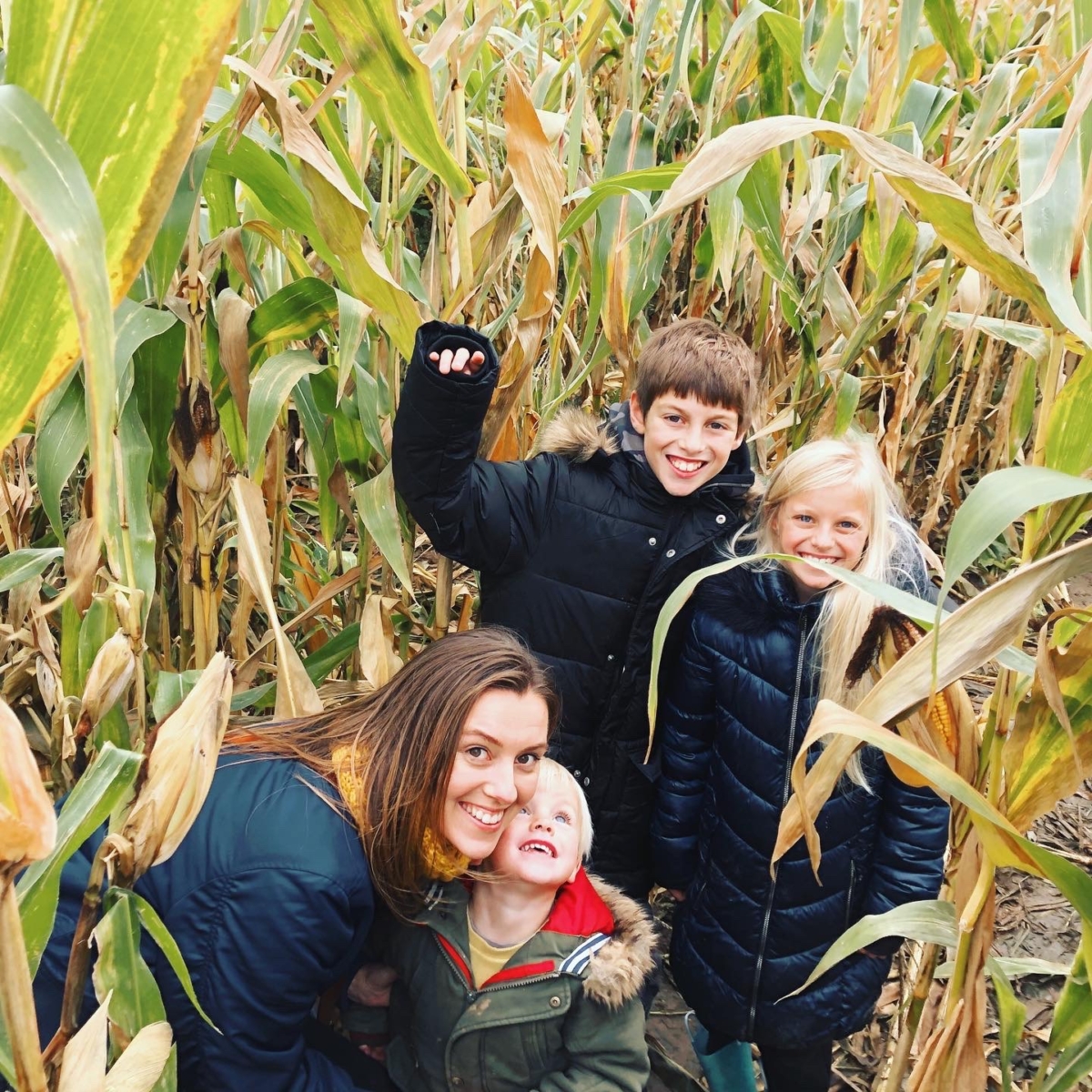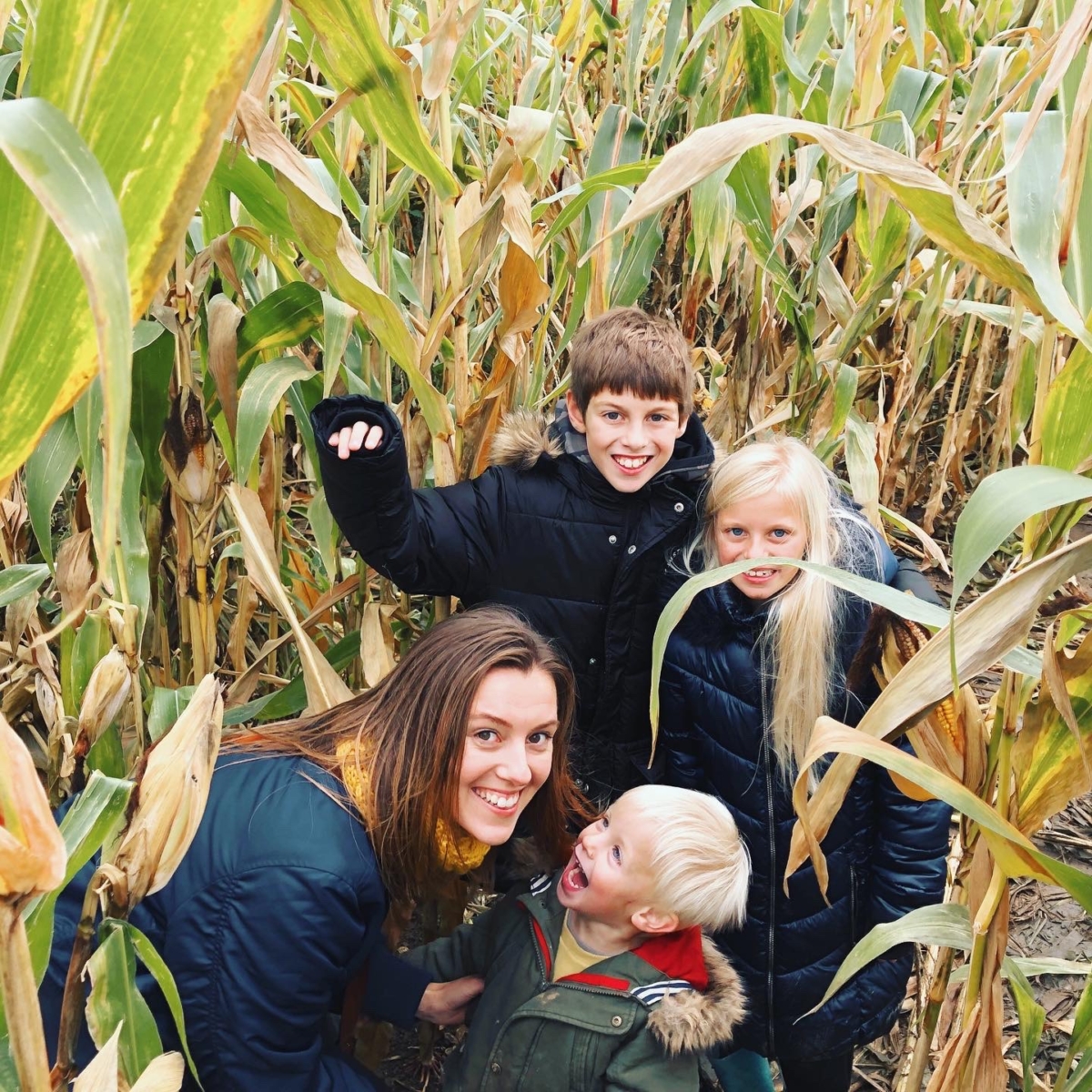 So with a warm heart but some very bitter cold hands… We pushed our little, purple wheelbarrow to pay for our pumpkins. Stopping at the hay bales to deliberate if we should stay in the elements for a hot chocolate…or bid our autumnal adventure a sweet farewell.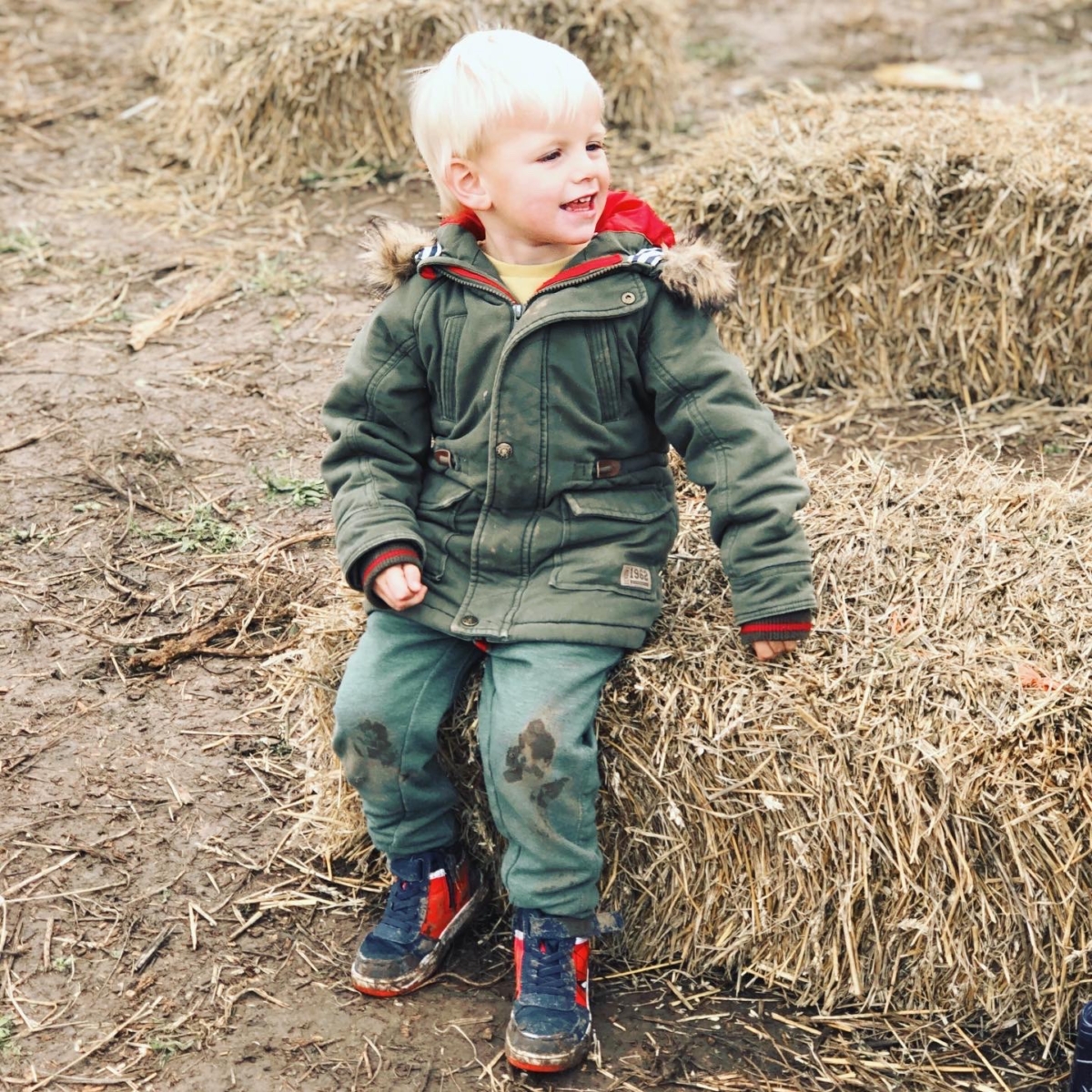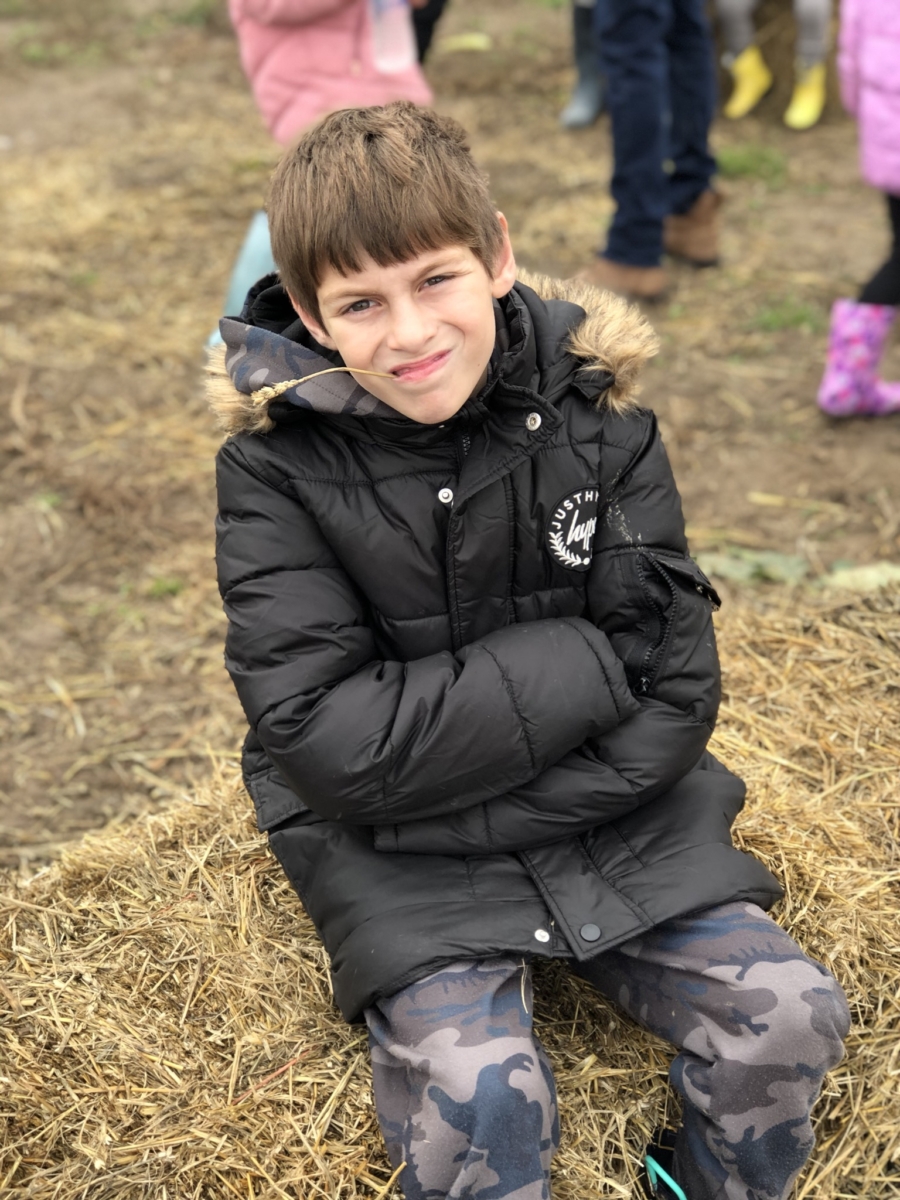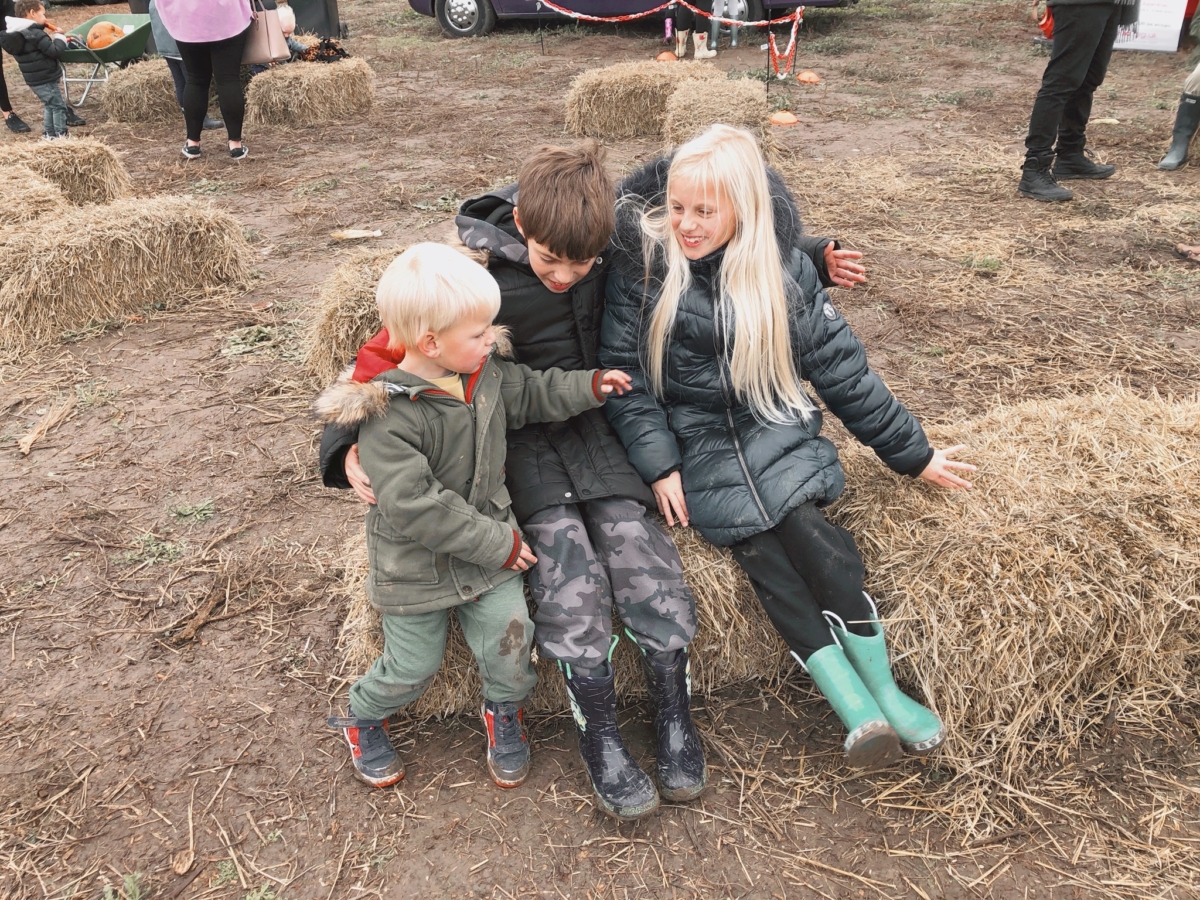 Upon that thought… we chose warmth… and ran for the car, slinging wellies into the boot and cranked up the heat. We made hot chocolates with all of the toppings at home… and watched the rain fall and the wind slice over the blades of grass in our garden, from the window.
A much loved day and one for the memory book, without a doubt.
With Love,
Ria x