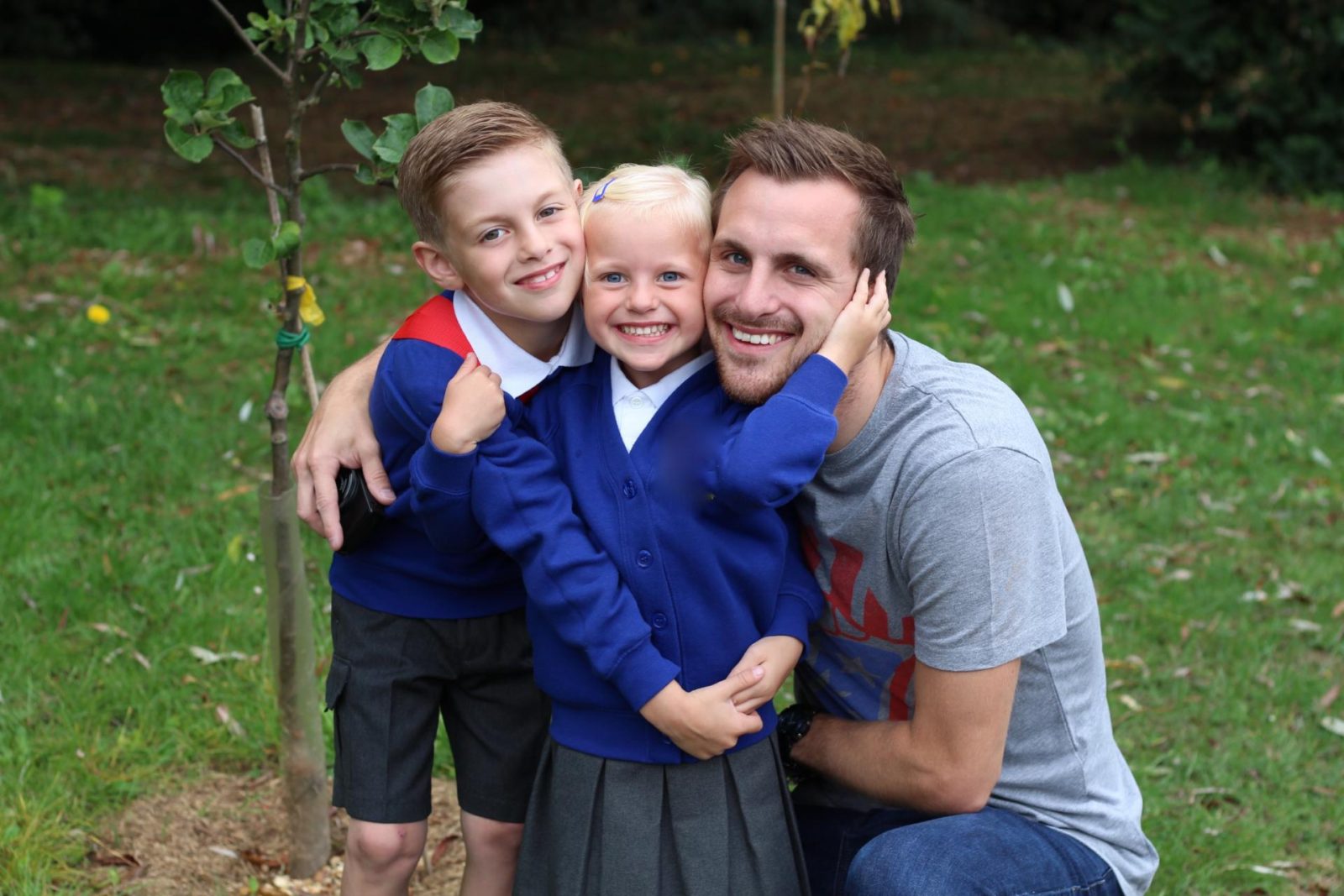 I saw her black, patent shoes first. One still flashes. The other, only does sometimes.
Her cheeky, little face peered around some legs and her eyes searched for mine in the crowd of open-armed mama's. The mama's waiting for their favourite, little humans to clamber bulkily out of the classroom door. Book bags and lunch boxes hooked over arms. Sweaters and cardigans scrunched up in to a ball in their sweaty palms.
Ellenah held onto her things tightly and stepped forward hesitantly. Her eyes were open wide and lips pressed together, in anticipation to find me.  She shuffled on her feet, eyes scouting the crowd.
And then our eyes met.
This has quickly become my favourite part of the day. Meeting my little people again, after hours apart…Hours of being by myself, keeping busy and trying not to miss them.
Anyway… Our eyes met again and within seconds, she was in my arms, smiling…happy.
Today she showed me a picture that she spent time drawing at school. It was a little, smiley girl and a taller one , with big hair and another happy face.
I had seen this picture a lot over the Summer. It was when Ellenah discovered her love of drawing pictures of us together. Pictures of us in the park, us in the sea, us when we went camping, us having a picnic… Us everywhere, together.
Except when I asked about this picture, I was told that it wasn't me in it. It was Ellenah…and her teacher. Shall we call her 'Miss Mum Replacement Wonderful'.
And… It was like taking a bullet.
I remember this feeling, when Noah started school. I know that I have worse to come. The whole 'My Teacher Said…' malarkey.
I hated it all then and I hate it now. I'm not in the slightest a jealous person by nature. I can usually find the happiness in most things. This though, it made my heart hurt a little. I felt 'Teacher Envy' rise up and burn my chest.
And, it's crazy to admit it but the idea that Ellenah likes another woman more than she likes me, is horrid. The idea that she searches for her face throughout the day, for comfort… or anything. I can't stand it.
I don't want to feel this insecure.
I don't want to feel sad that 'Miss Wonderful' gets to see how happy Ellenah is when she feels proud of herself. I don't want her to see Ellenah's beautiful face light up at story time. I don't want her to be pulled in, as part of my girls' games.
Of course, none of this is true either.
I want Ellenah to be so unbelievably happy at school. I want her to tell me lovely things about her day. I want her face to light up because Miss Wonderful gave her a sticker for tidying up, good listening… sharing and I want her to feel cared about while she is there. A home away from home… Almost.
So… I'll have to hold on to the weight of her as she falls in to my arms at the end of the school day. And when it isn't raining, we'll walk as slowly as we can so that she can tell me and her big brother about her lovely teacher, her lovely day and her lovely moments away from us.
And we will share it all with her, every step of the way.
And I will be the best mama that I can be to her, always. Every second of the day.
We will love each other unconditionally.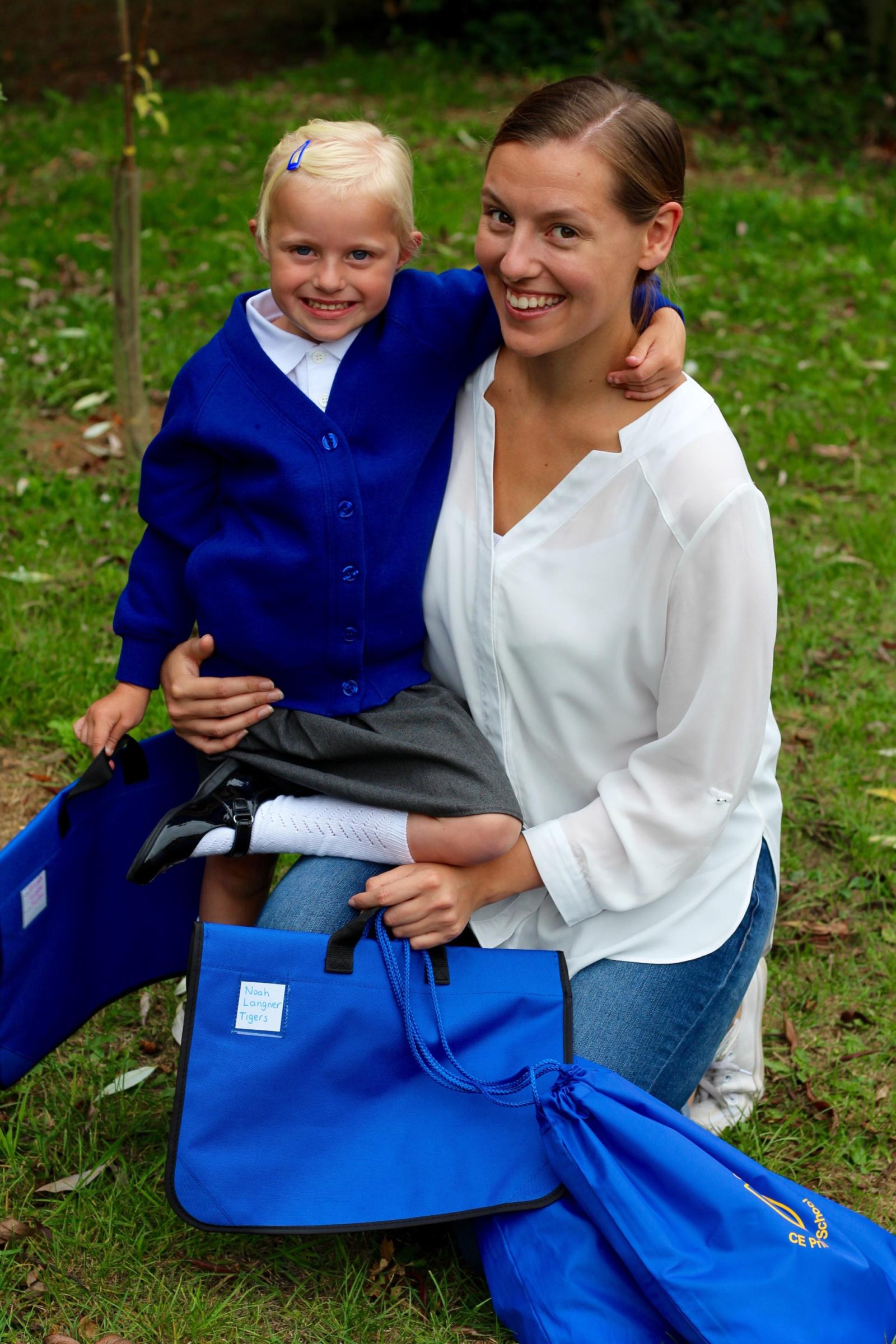 So when I think about it, there is no competition, is there?
Everything is actually wonderful as it should be.
With Love, Ria x
P.S. Has this happened to you? How did it make you feel? x