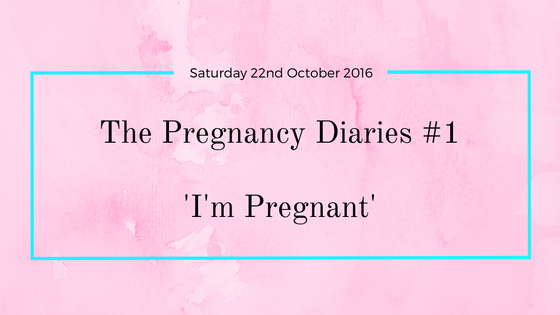 It's currently 09:53am on Saturday the 22nd of October 2016. I'm sat in the living room with Noah and Ellenah and we are still on our pyjamas. I haven't opened the curtains yet. The blinds are well and truly closed. I can see the blinding sunlight beaming through the gaps and it looks like it is going to be a beautiful Autumn day. Probably a little crisp but warm from the gorgeous sunshine.
I'm not ready to let the daylight in yet. I'm not ready to feel exposed to anything outside the walls of our home. The walls protecting the secret from last night. Last night when weeks late for my period, I shut myself in the bathroom to take a pregnancy test. I wasn't hopeful, I was certain that the test would be negative. I felt a little angered that I had to take another one to be told 'Nope, not this month…again!'. Just a week earlier, I had done the same thing. I sneaked upstairs before making the Sunday lunch and feeling confident, so sure that I had a baby in my tummy, I took a test. It was negative. And I was certain that this one would be too. I was preparing myself inside, to deal with another bold line, another flat no. Dealing with the fact that inside, I felt pregnant, like I did before the last test. Dealing with the fact that maybe, at thirty years old… I don't know my body at all.
I heard little feet hitting the stairs as I sat there. I heard the little voices of my beautiful children, excitedly getting ready for bed. I heard a knock at the bathroom door.
'Ree, are you alright? Matt asked as he pressed against it.
I don't think I answered. I was focussed on watching the pee quickly moving along the window of the pregnancy test. My hands were shaking, I was shaking. I saw the flat line appear, that I had seen many times before. But this one had another line going through it. A cross. A pregnancy cross. My eyes flicked to the next window. The one that tells me whether or not the test actually worked. I couldn't breathe and my eyes filled with tears…and after what felt like an eternity, there it appeared. It showed me that after months of trying, I was going to have a baby. I was pregnant.
I am pregnant. I am going to be a mama again. To the one that we have been waiting for, to complete our little bunch.
I felt myself breathe out and my hand went straight to my stomach. I held it. Held my baby. To say 'Hi'. To say 'I love you!' and I smiled. I smiled with my whole body.
And because Matt hadn't had an answer, he fumbled at the door to open it. I pushed it shut quickly. I didn't want him to see me like that, still sitting on the toilet, trousers around my ankles, holding the test that would tell him that he will be a Dad again. I wanted to tell him. I wanted to hug him. I wanted to be in the moment with him when I told him.
I pulled myself together and swung open the door that he was standing an inch from, waiting for me. I held up the test, I smiled…
'I'm pregnant!' I told him.
And it was like he could finally breathe out. He smiled loudly. If that makes sense.
'I'm so happy. I'm really happy!' He said. And I believed every word.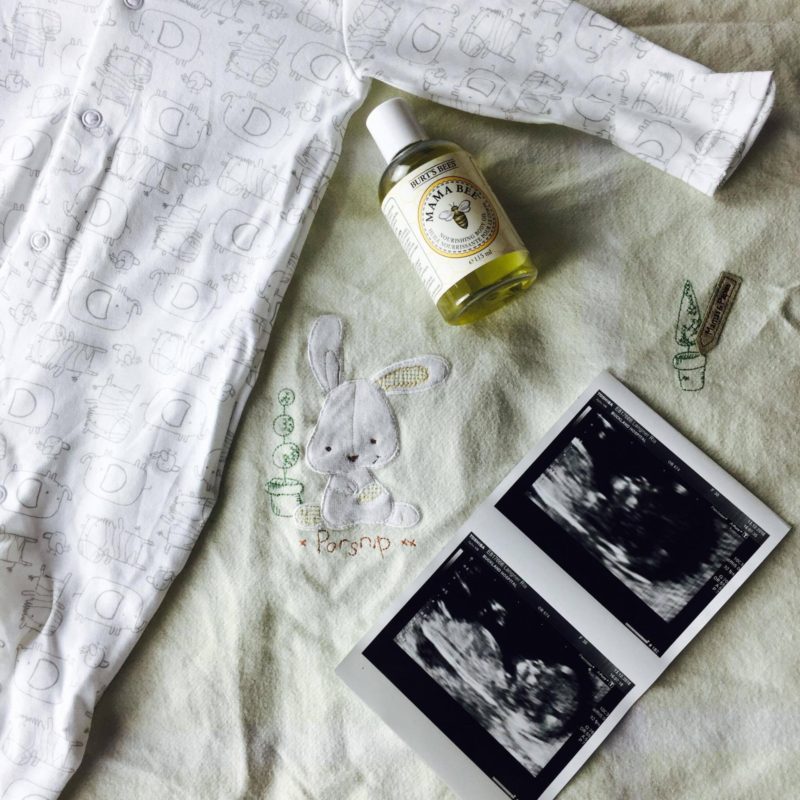 ---
And that is when the secrets began. Our biggest secret that we had to keep from Noah and Ellenah. From our families and friends. Until we knew that everything would be alright. Until we knew for definite that this was actually happening. That life was truly blessing us with another beautiful baby to love and to raise.
And it was also the moment that we placed ourselves in a bubble. A bubble of happiness, overwhelming joy and love.
And that is why it took me until lunchtime to open the curtains and let the light in. The shining light which reflects exactly how life feels today. Lovely, warm, bright and just so wonderful.
I can't quite put in to words how much I love this little life already. To explain how much I will always love it. To explain how much I want it. Today I feel truly blessed. So incredibly lucky. So in love with him or her and all of my little family.
Words will never do this feeling justice…
With So Many Smiles & Love,
Ria x