The Sittingbourne & Kemsley Light Railway…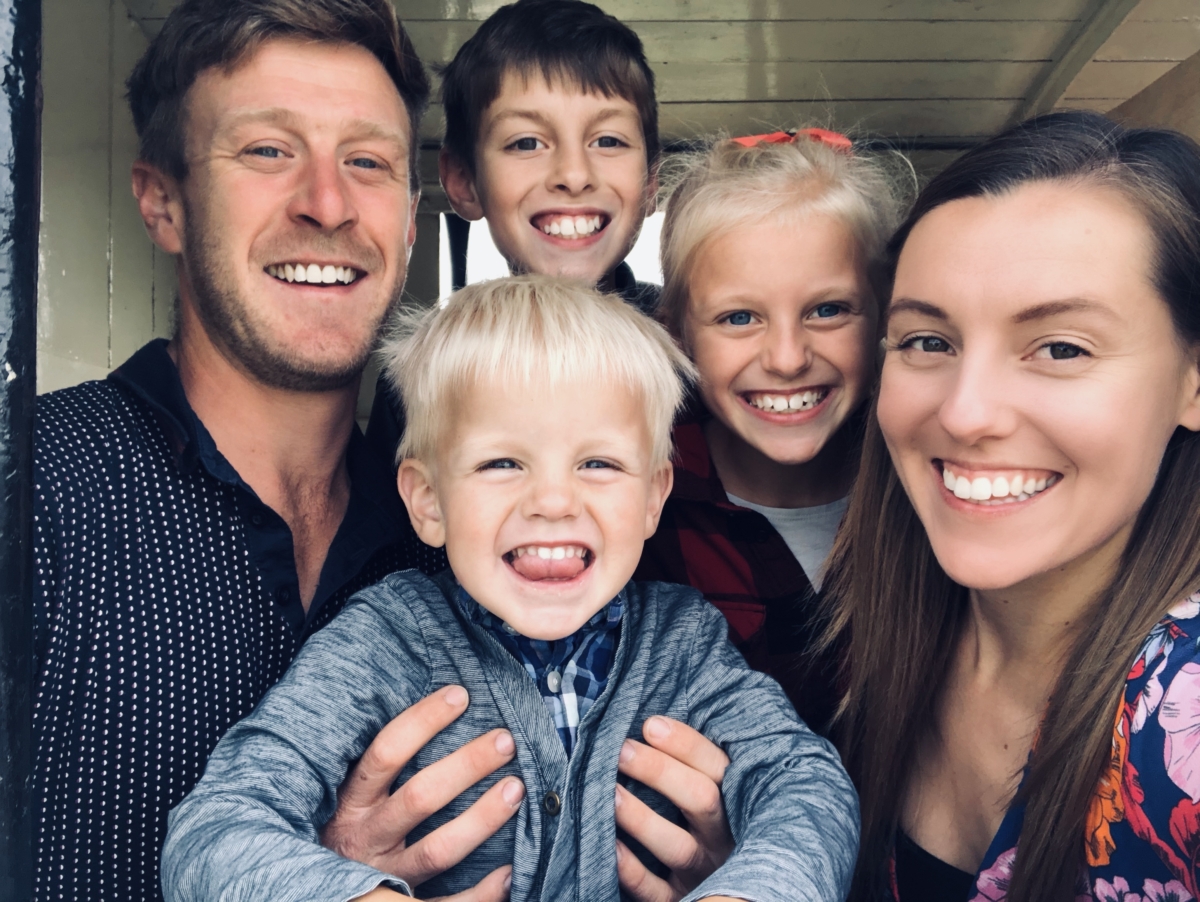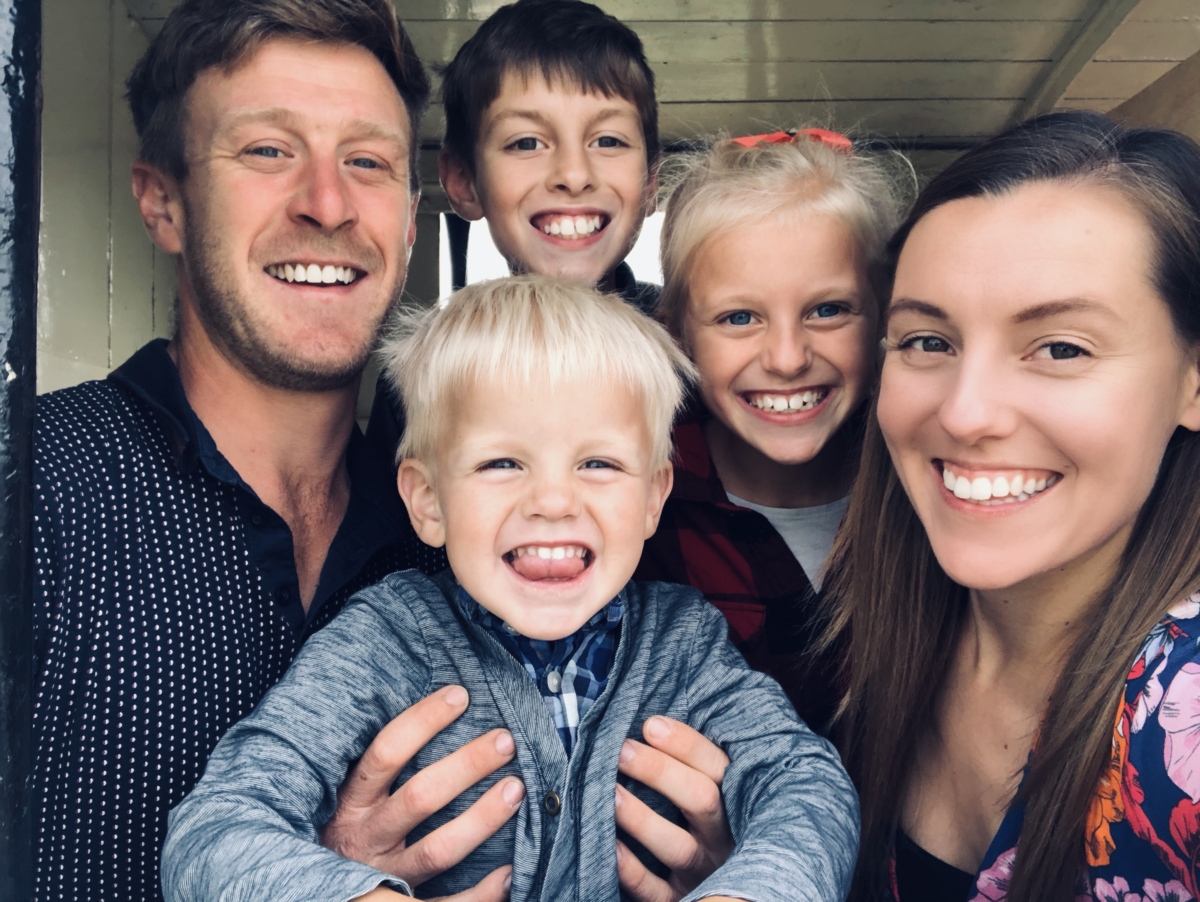 It was Monday the 31st of August 2020, a bank holiday here in the U.K. It was a beautiful day and my little team and I headed to The Sittingbourne & Kemsley Light Railway, to take a little steam train ride for a tiny while.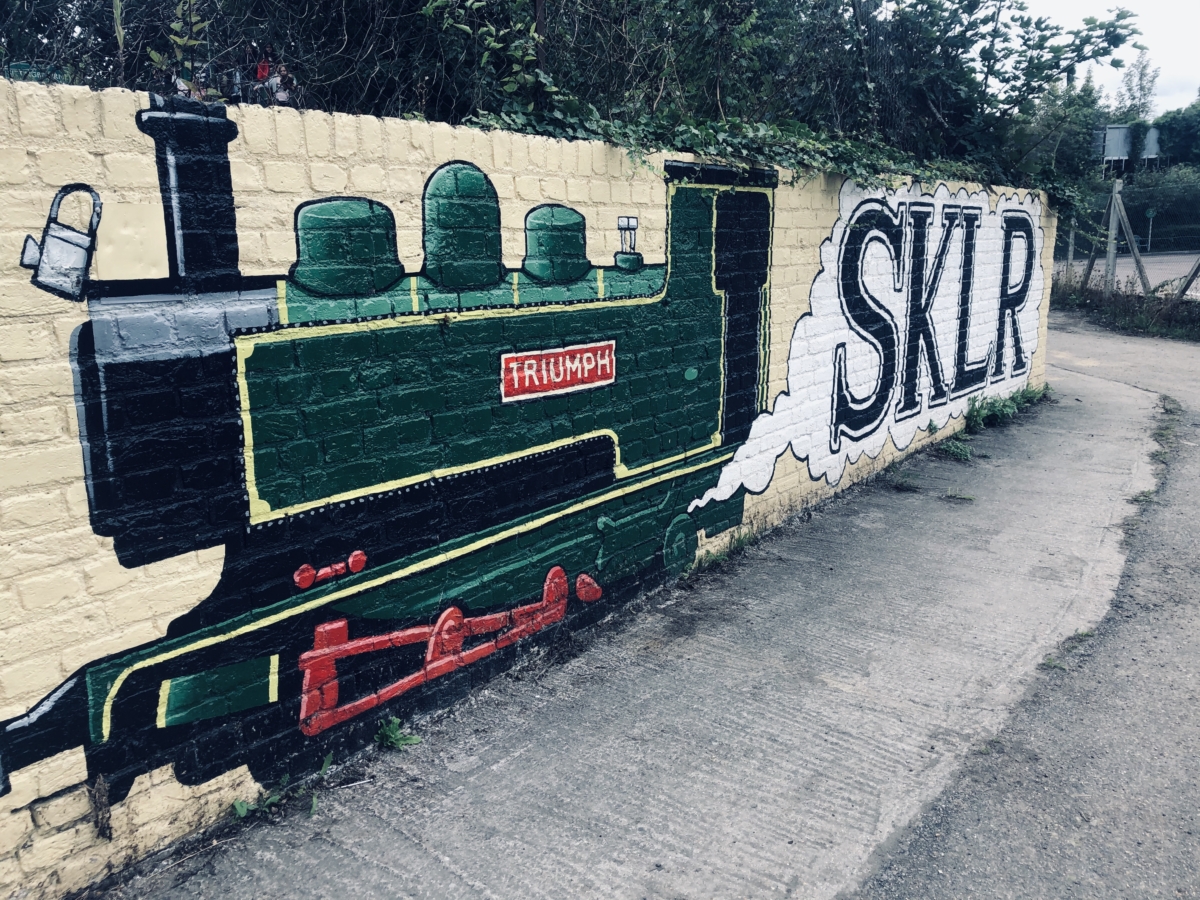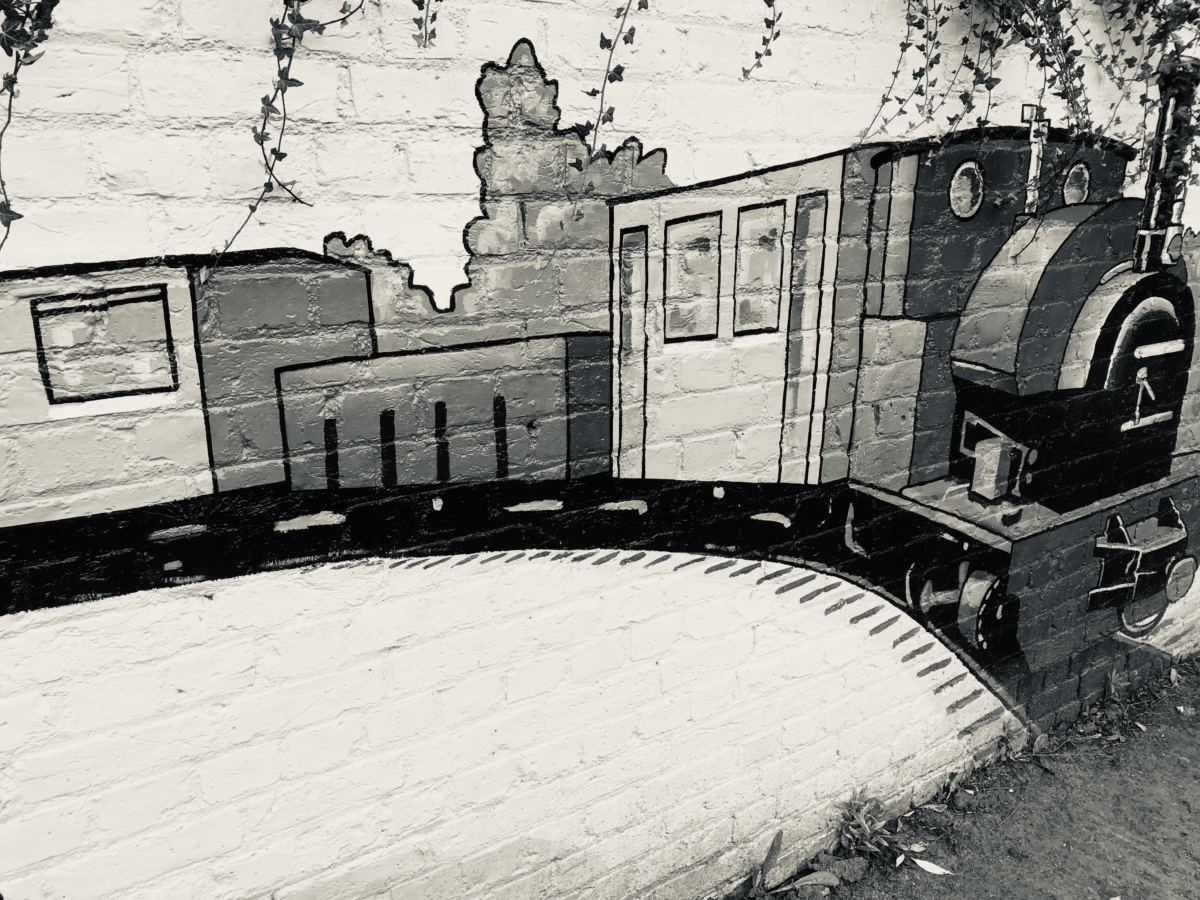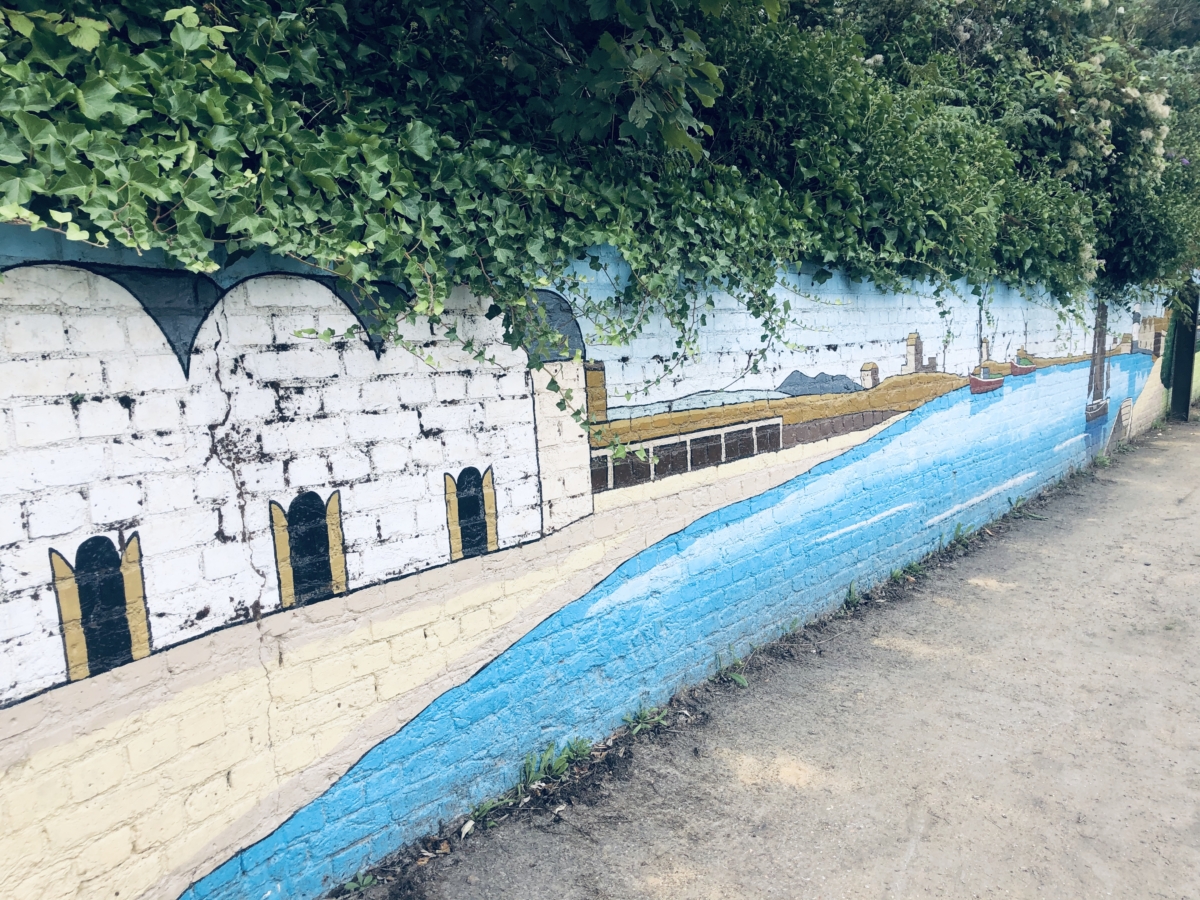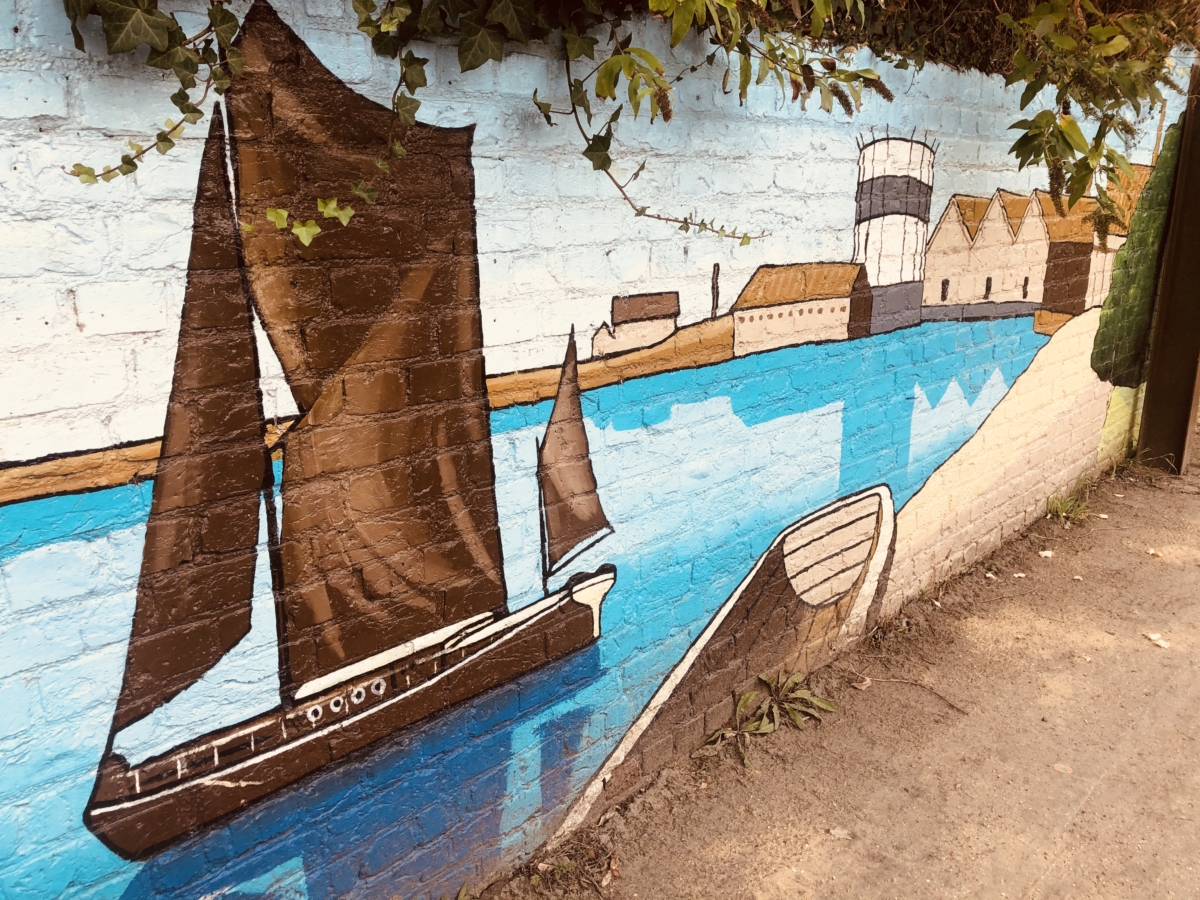 We didn't tell the kids where we were going. We just drove and thought that they may guess as we pulled into the car park and walked past the amazing art work painted on the crumbly, brick walls, surrounded by dark green foliage, that lead up to the track. But they didn't have a clue until they could see the old, quirky and incredibly cute steam train in front of their eyes.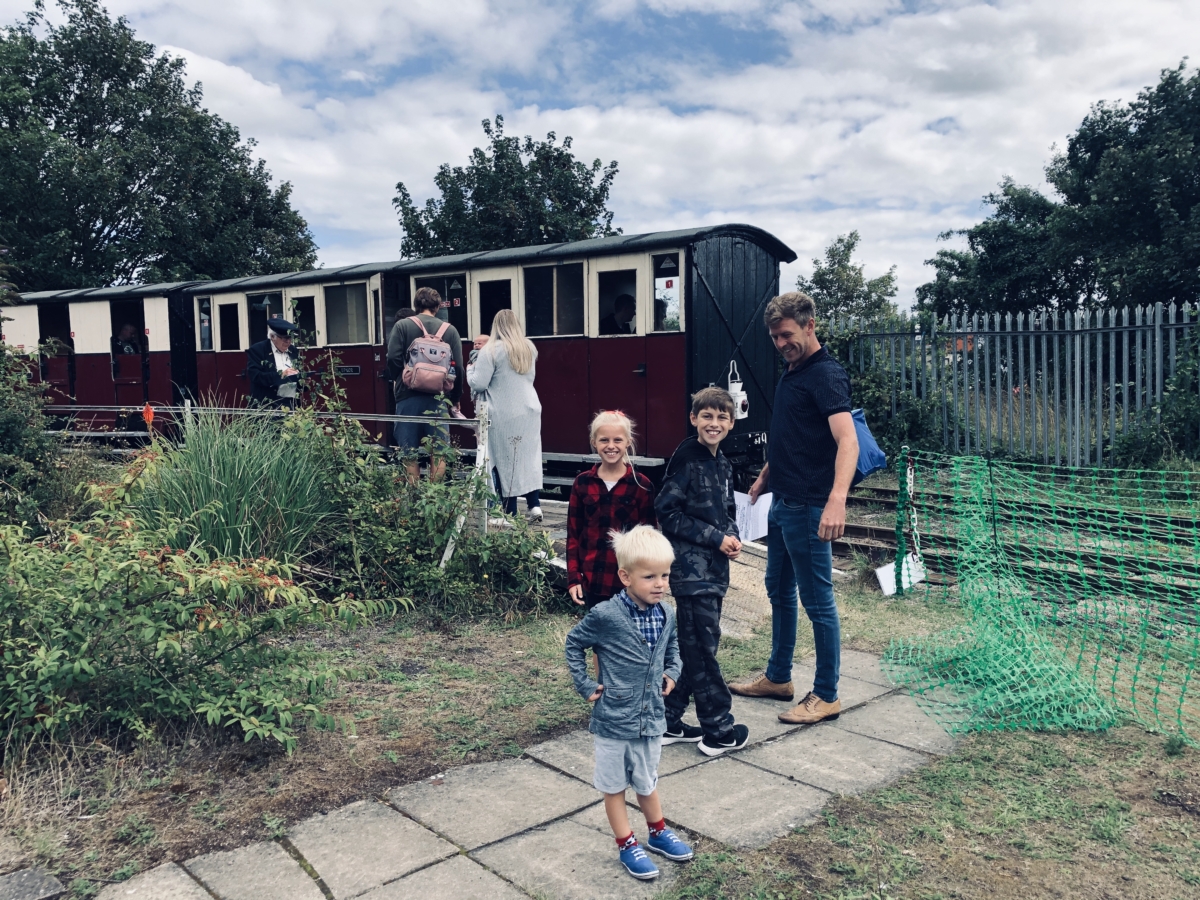 We handed over our ticket and made our way to carriage B, seats B9. Each carriage was private so very Covid secure and no need for face masks which was a lovely break… and a little glimpse of what life used to be like… a little taste of normality for all of us.
We all climbed aboard!! My little train obsessed Dexi was in his element and I was fascinated by the conductor in his traditional outfit. It was honestly the cutest. Noah and Ellenah loved standing up at the wide open window, eager to set off and Scott had a constant smile on his face. Children just make the smallest of adventures so much more fulfilling.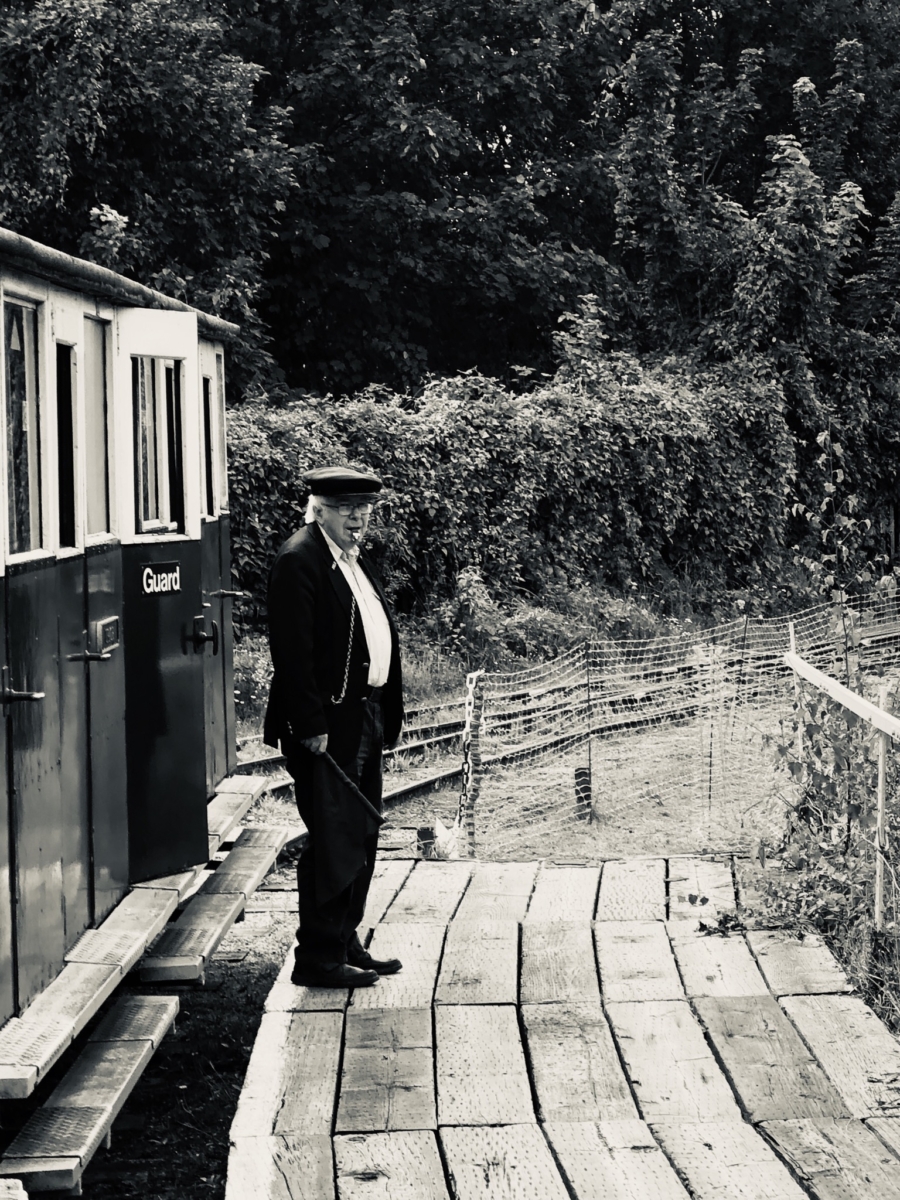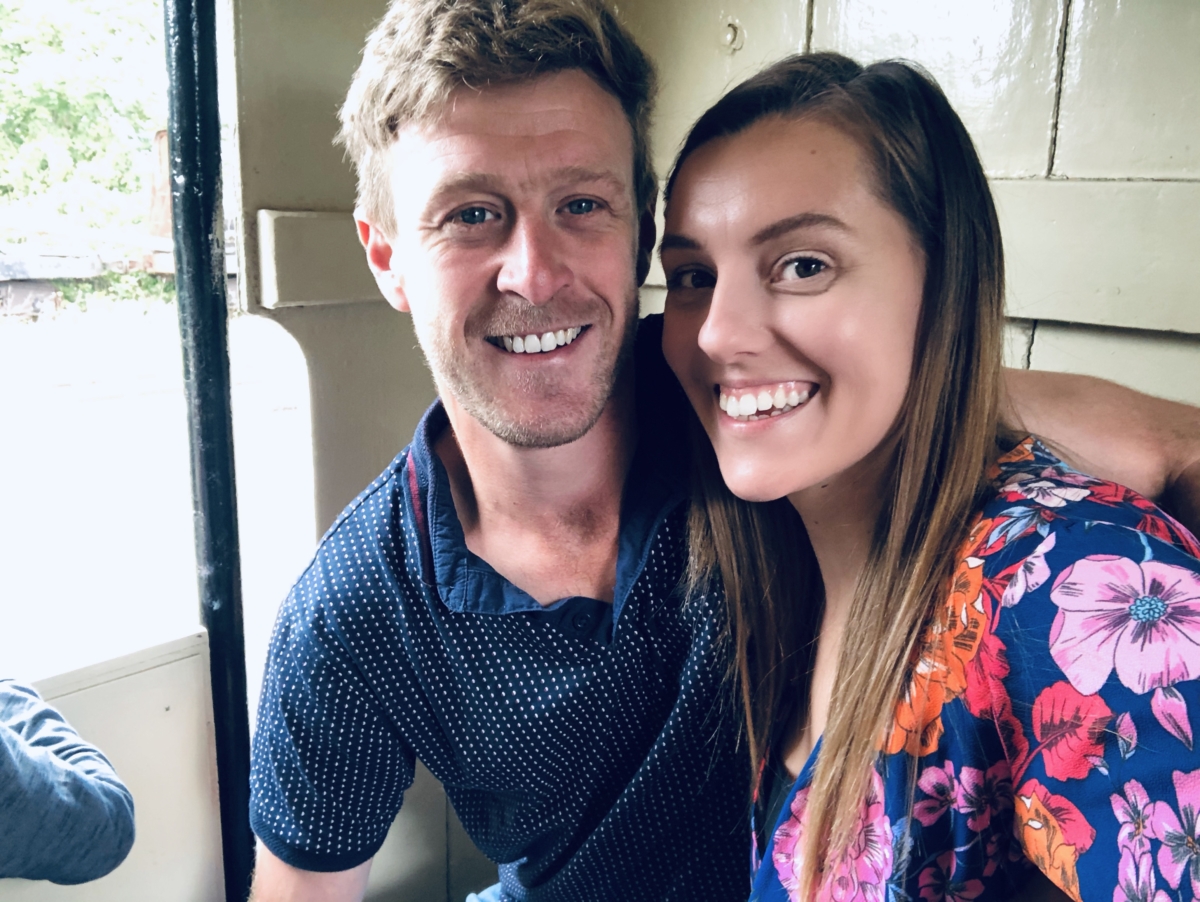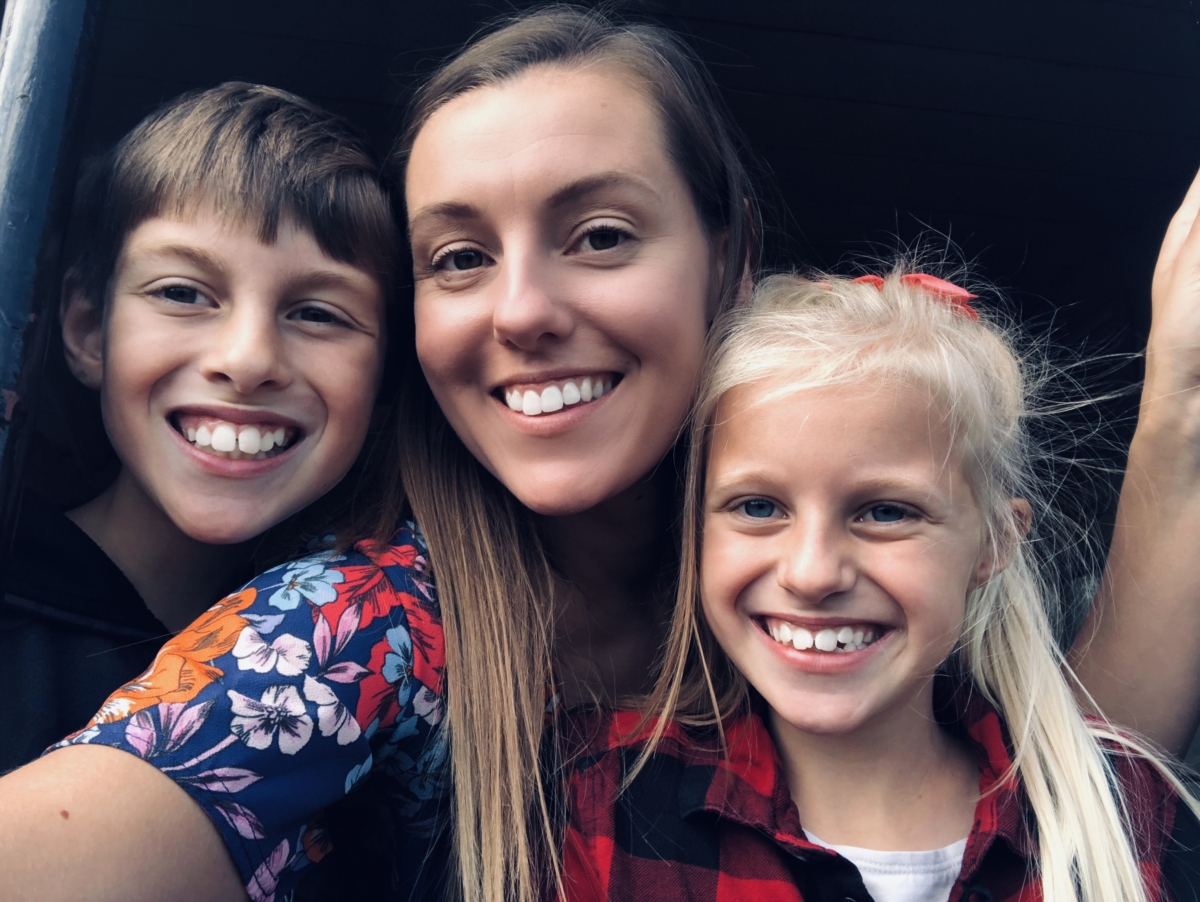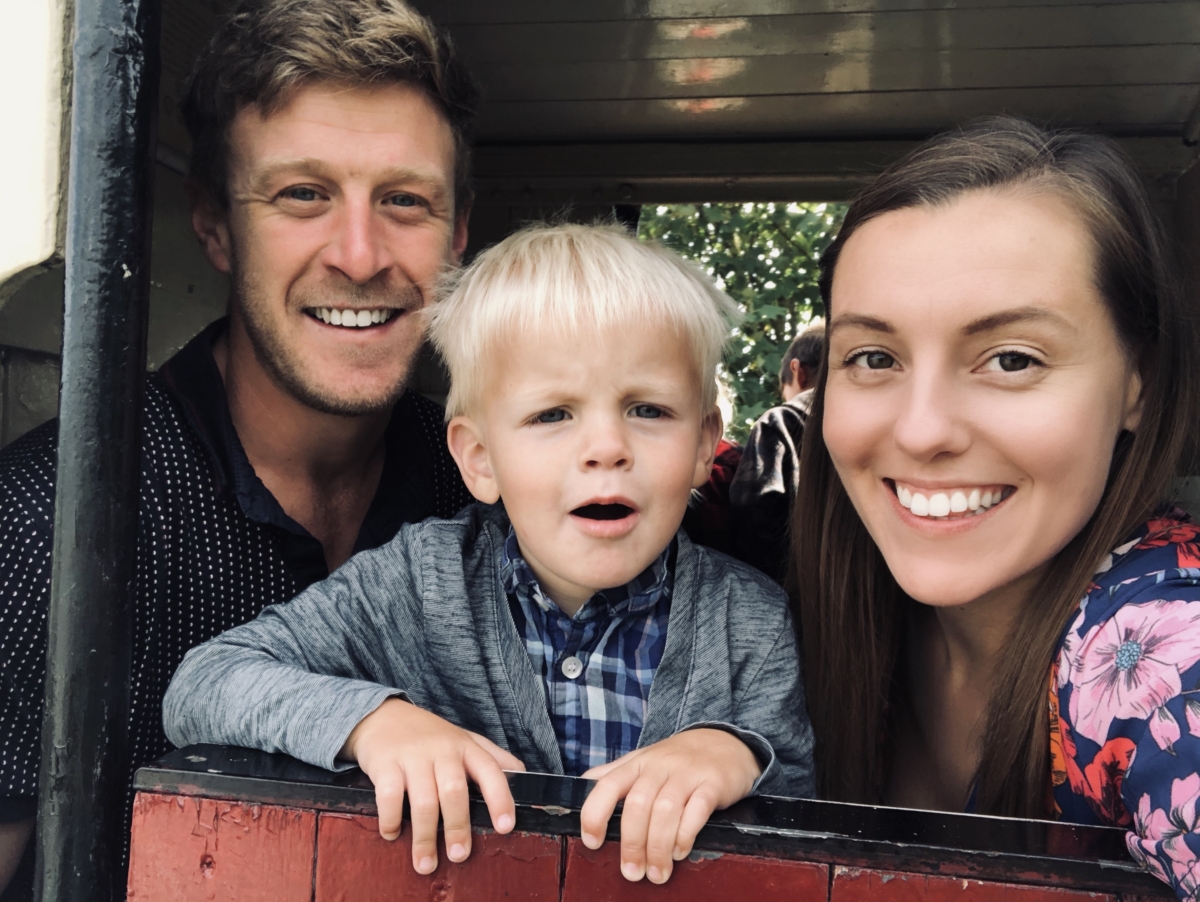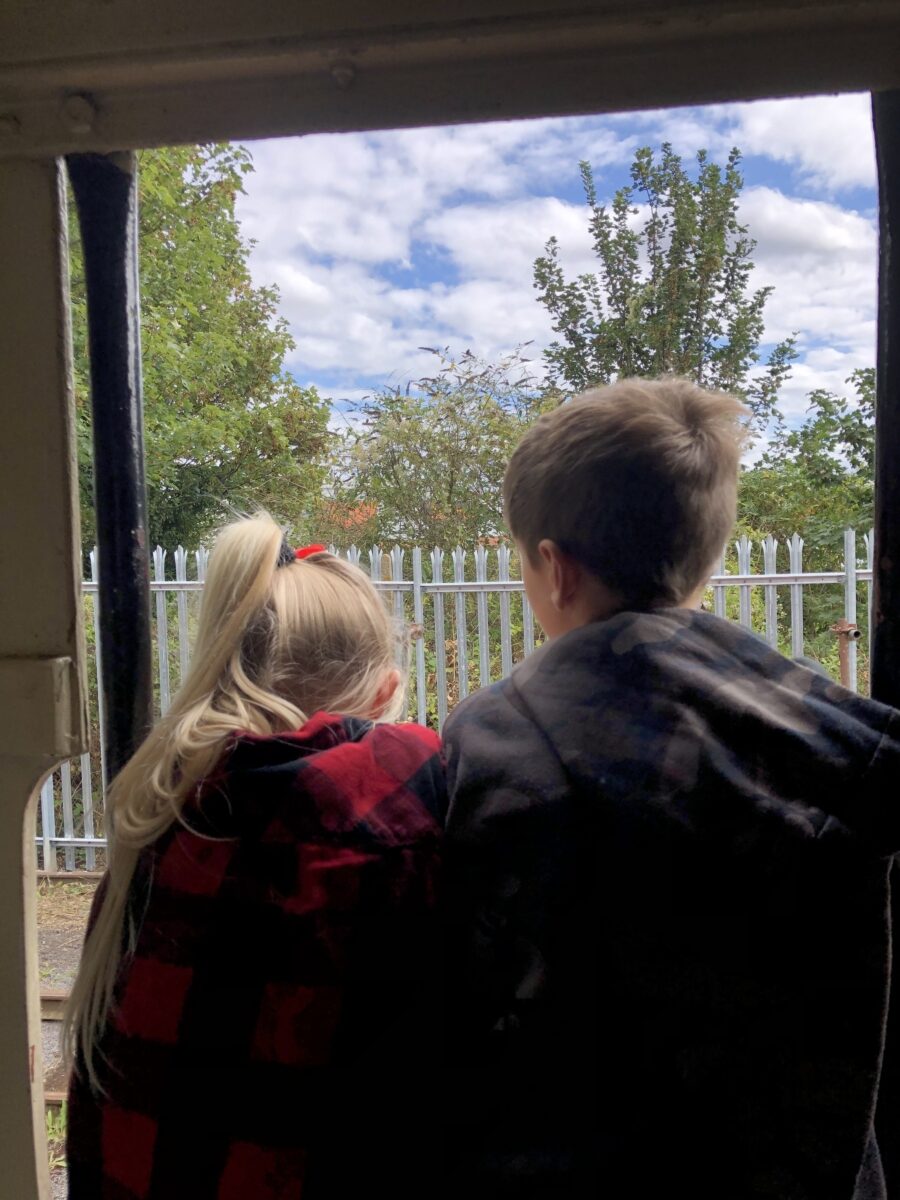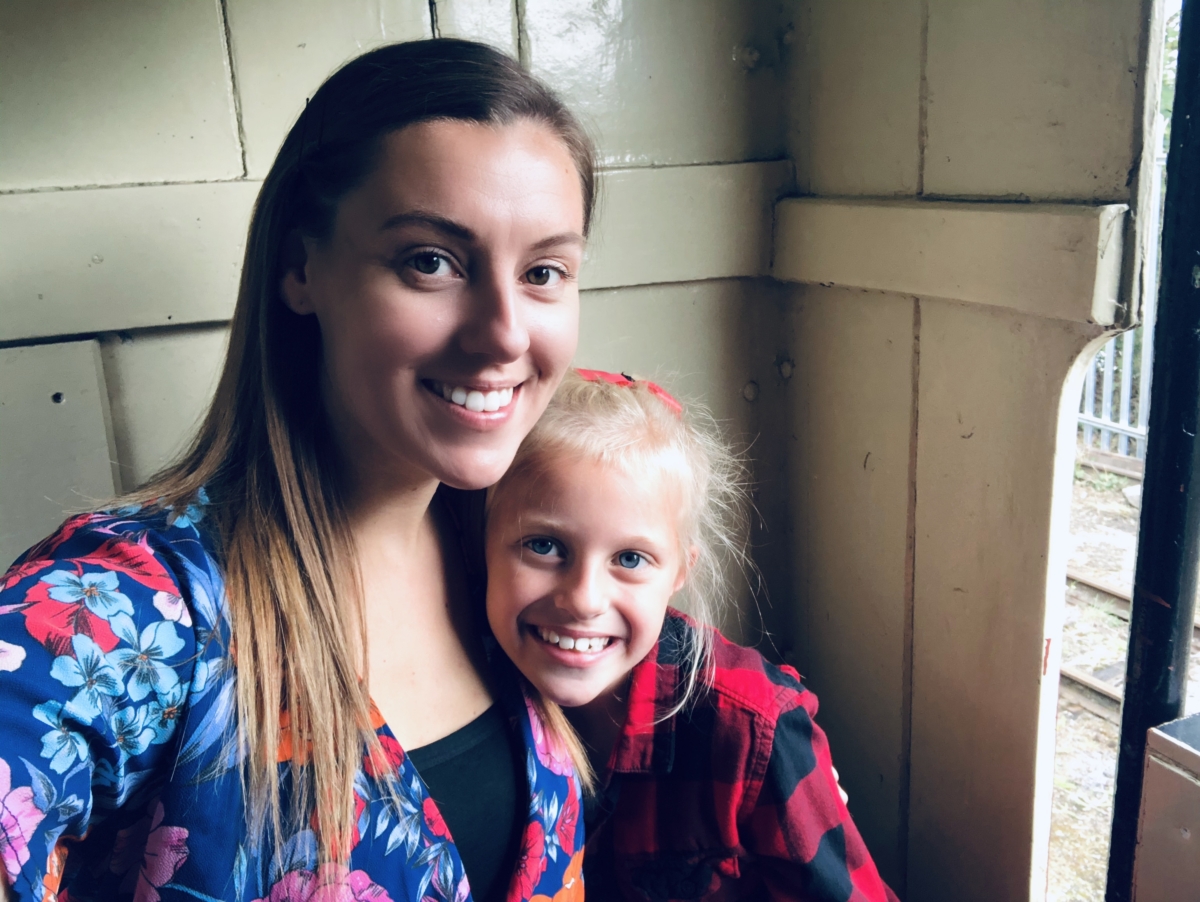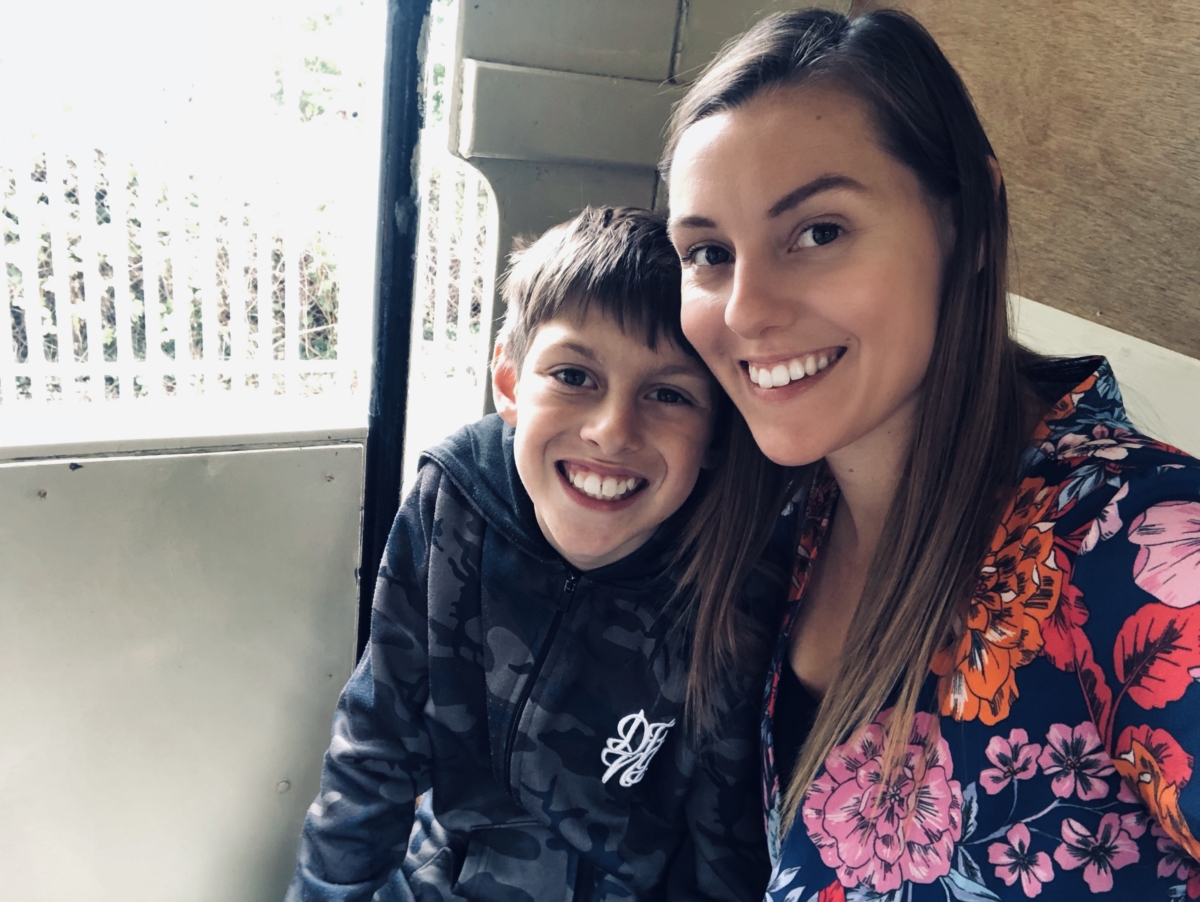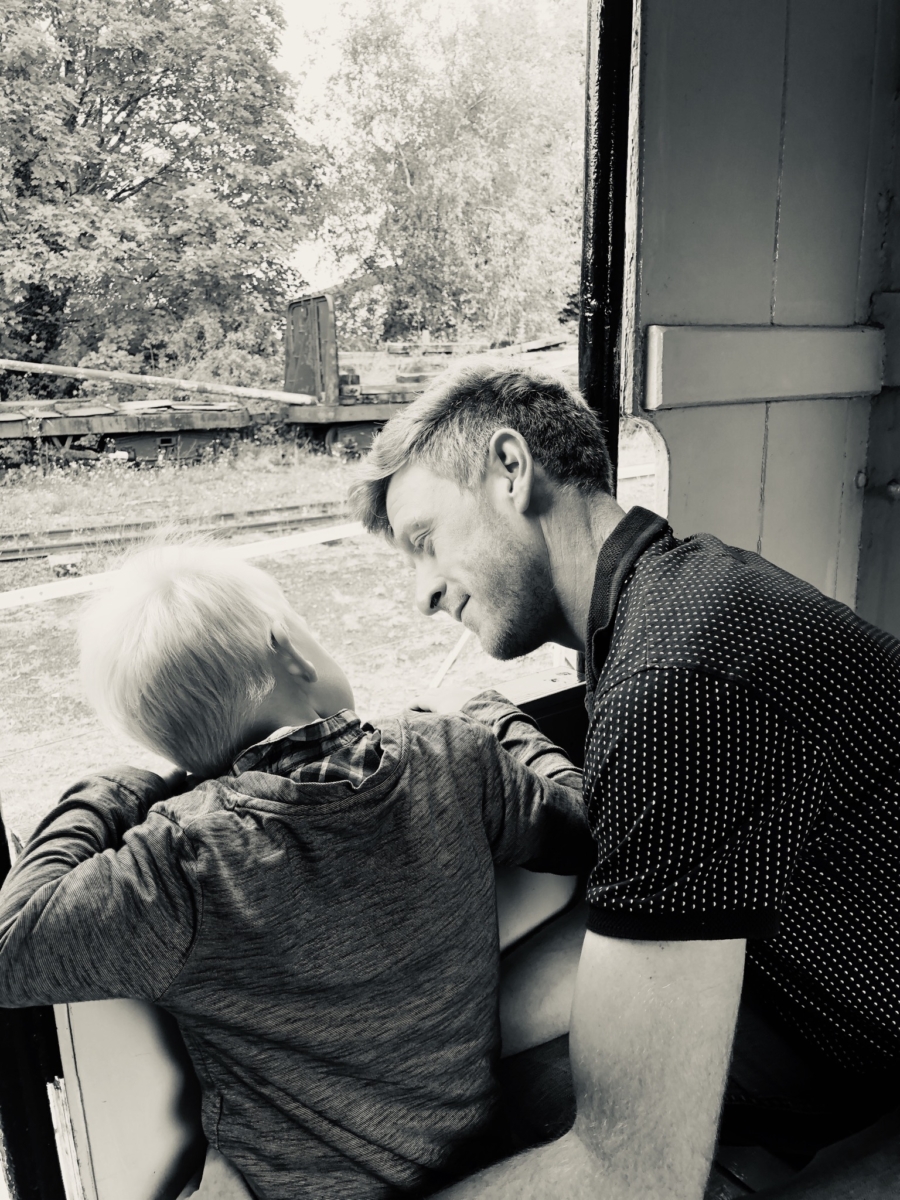 Eventually, through a cloud of steam and with a shrill whistle, we set off on our little journey. We travelled along the rickety line that was built in 1905 to transfer raw materials to The Paper Mill, which then transported the finished products back again. How special that this railway, are still using original engines on part of the original line from way back when?! Such a sweet slice of history.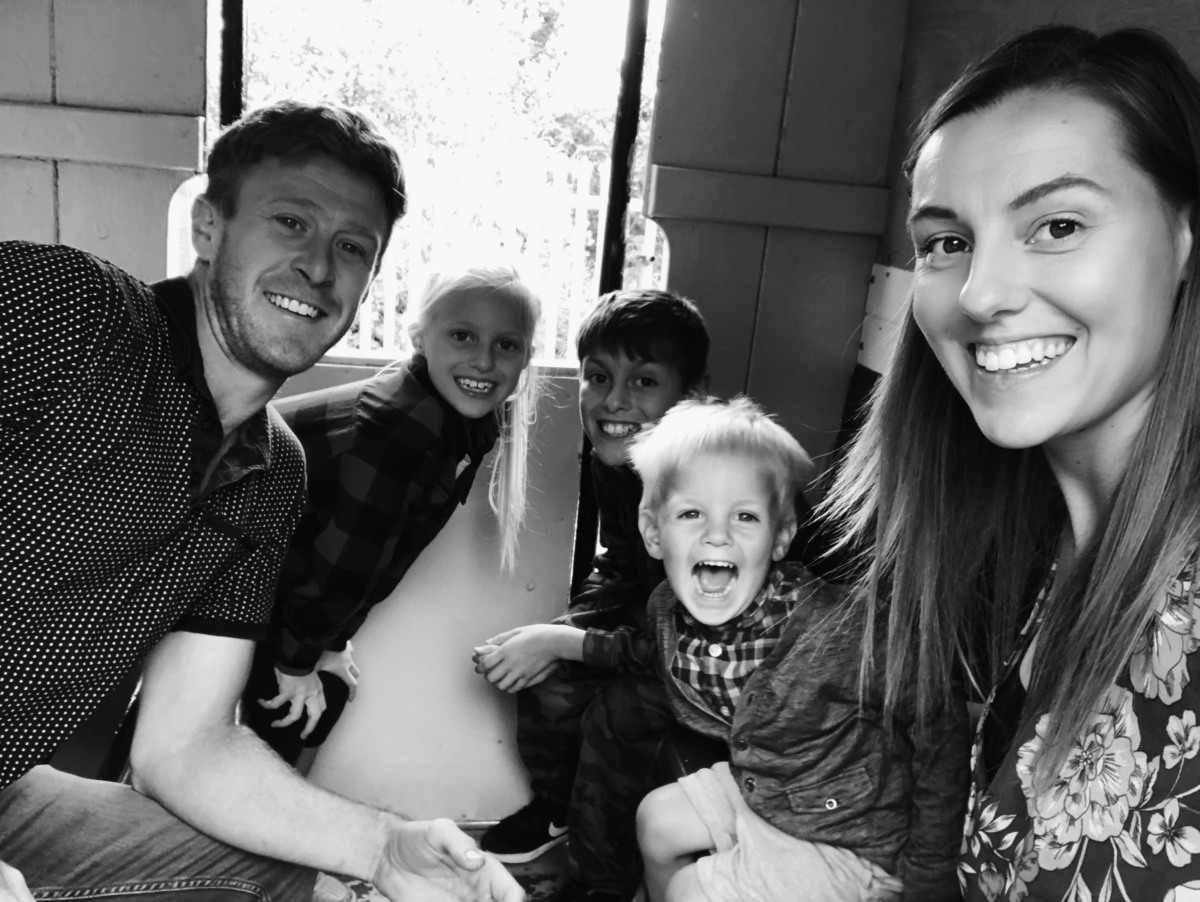 From leaving Sittingbourne Viaduct Station, we all had a joyous little time. From the fresh air swirling around our carriage, watching the world go by from our window, making our way through Milton Creek Country Park, pointing out the sights from where we walked together, a couple of weeks before to seeing the blackberry bushes which lined the track, dense and thriving as our favourite berries lived boldly in their season. Hidden away from foraging hands but a reminder for those whizzing by on a lovely steam train journey, of the beauty and blessings in nature.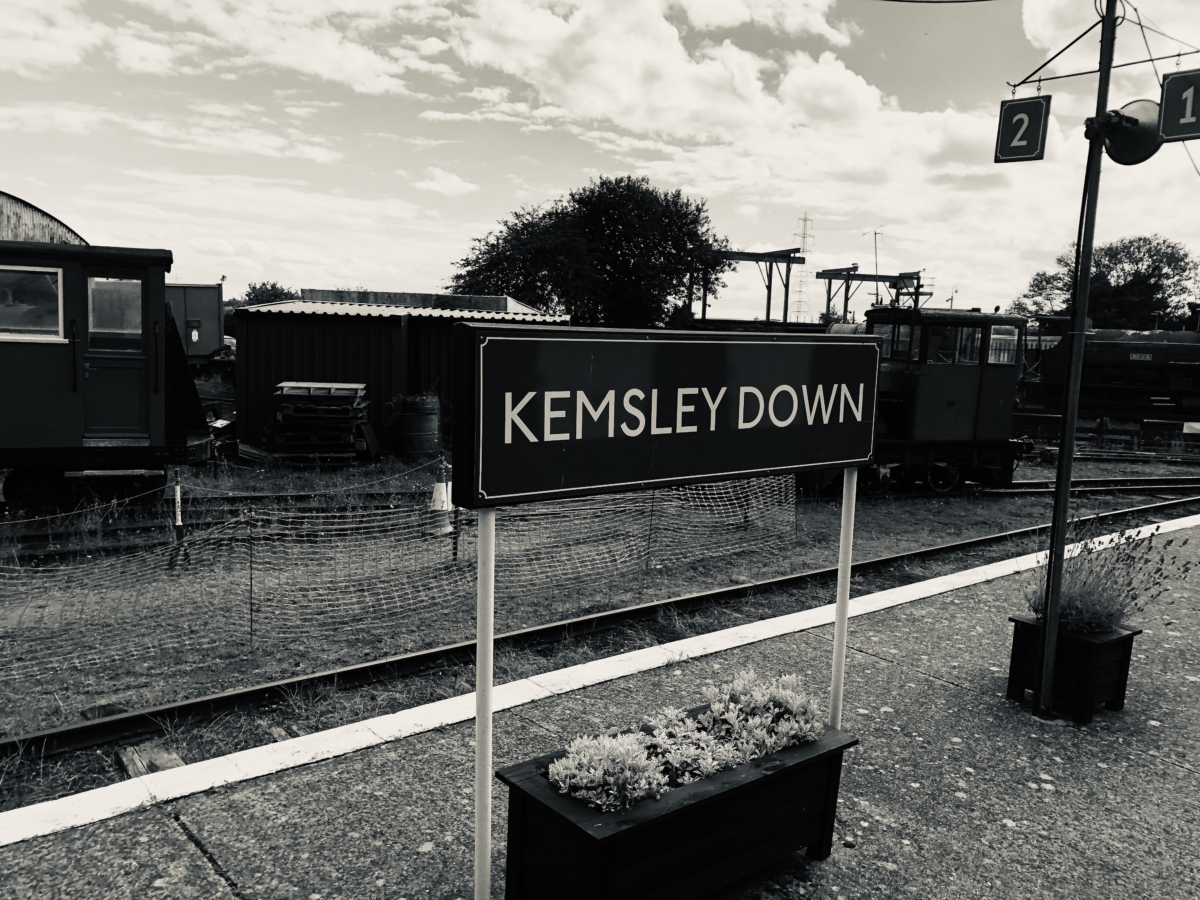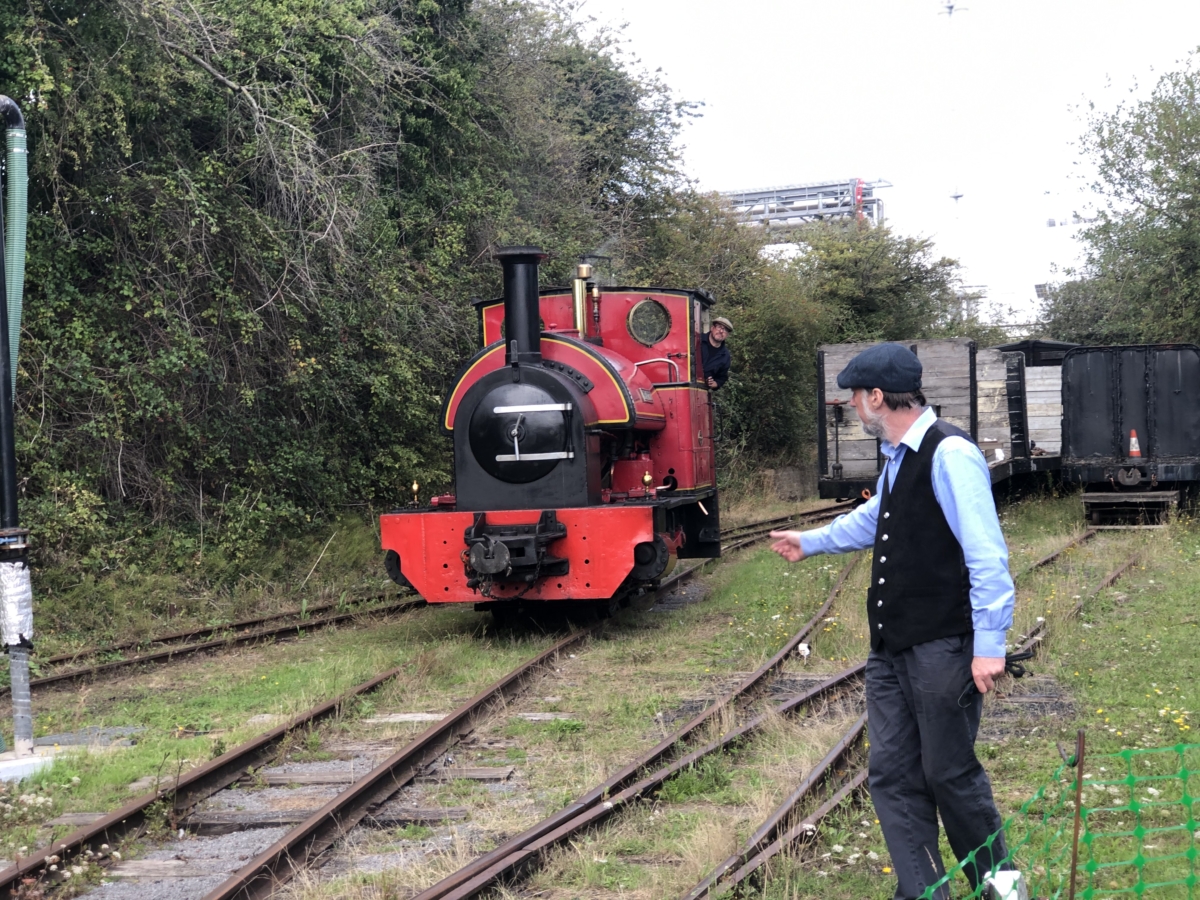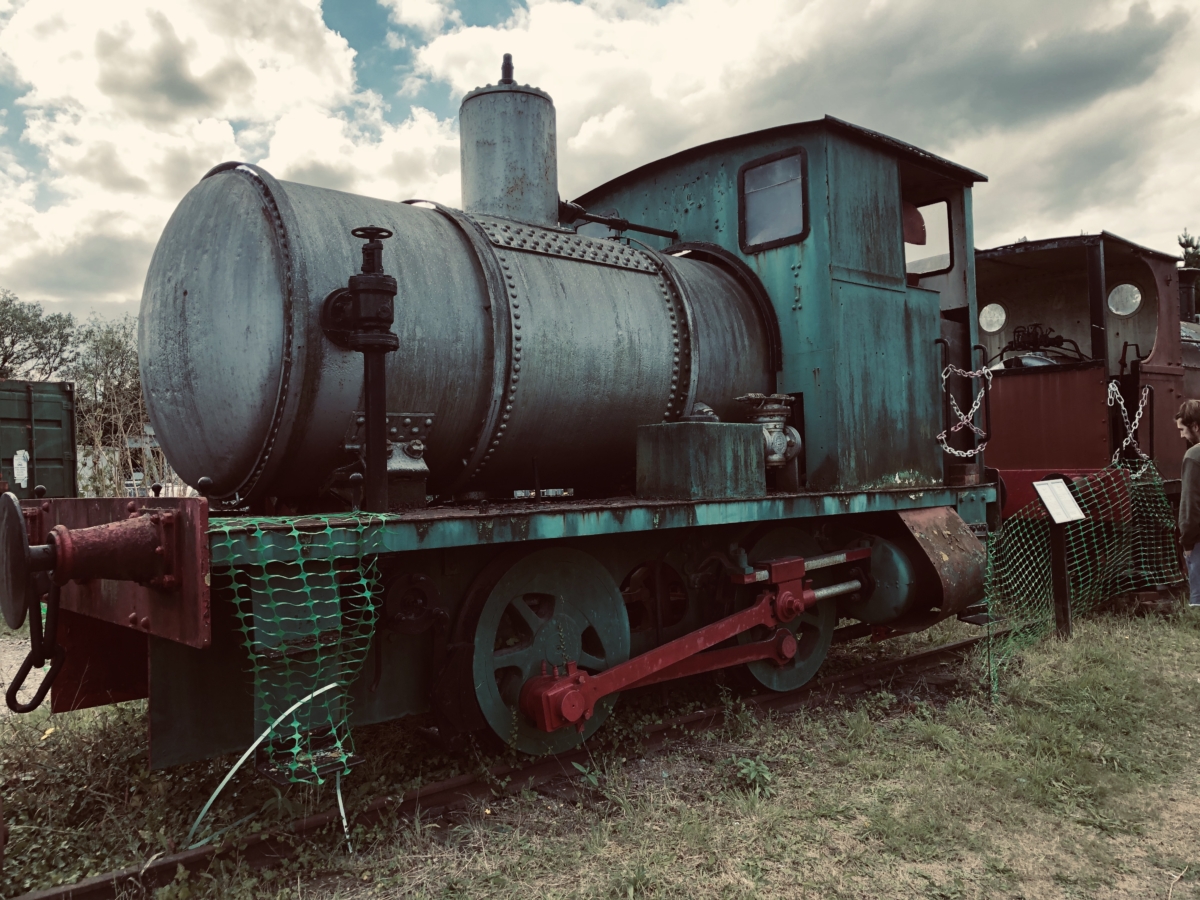 Before long, we reached our destination – Kemsley Down. A secret museum if you will. A showcase of the original steam locomotives which are in glorious condition but are sadly no longer fit for purpose. We turned left at the track, following a little trail which lead to some pretty little gardens and picnic benches. We stopped here, with our cool box of homemade sandwiches and goodies, to enjoy a late lunch.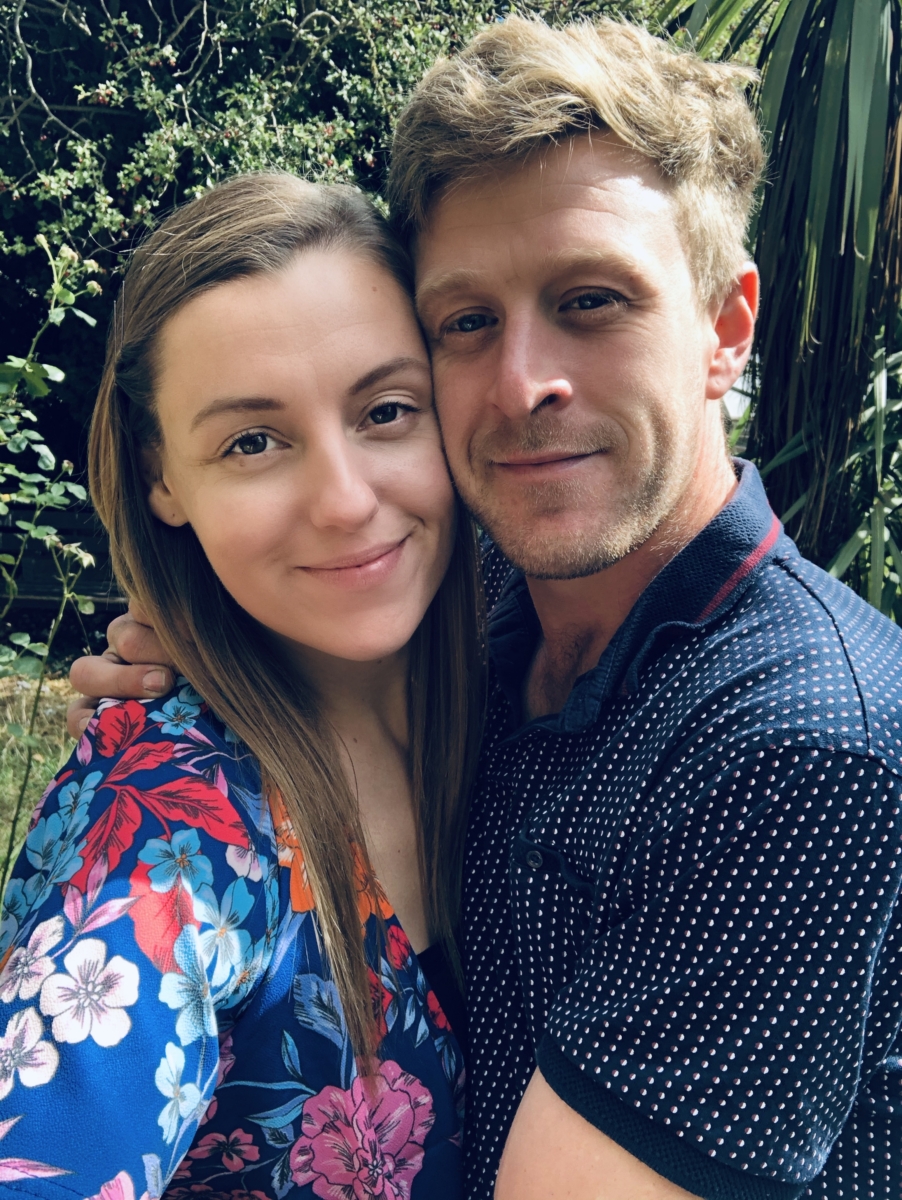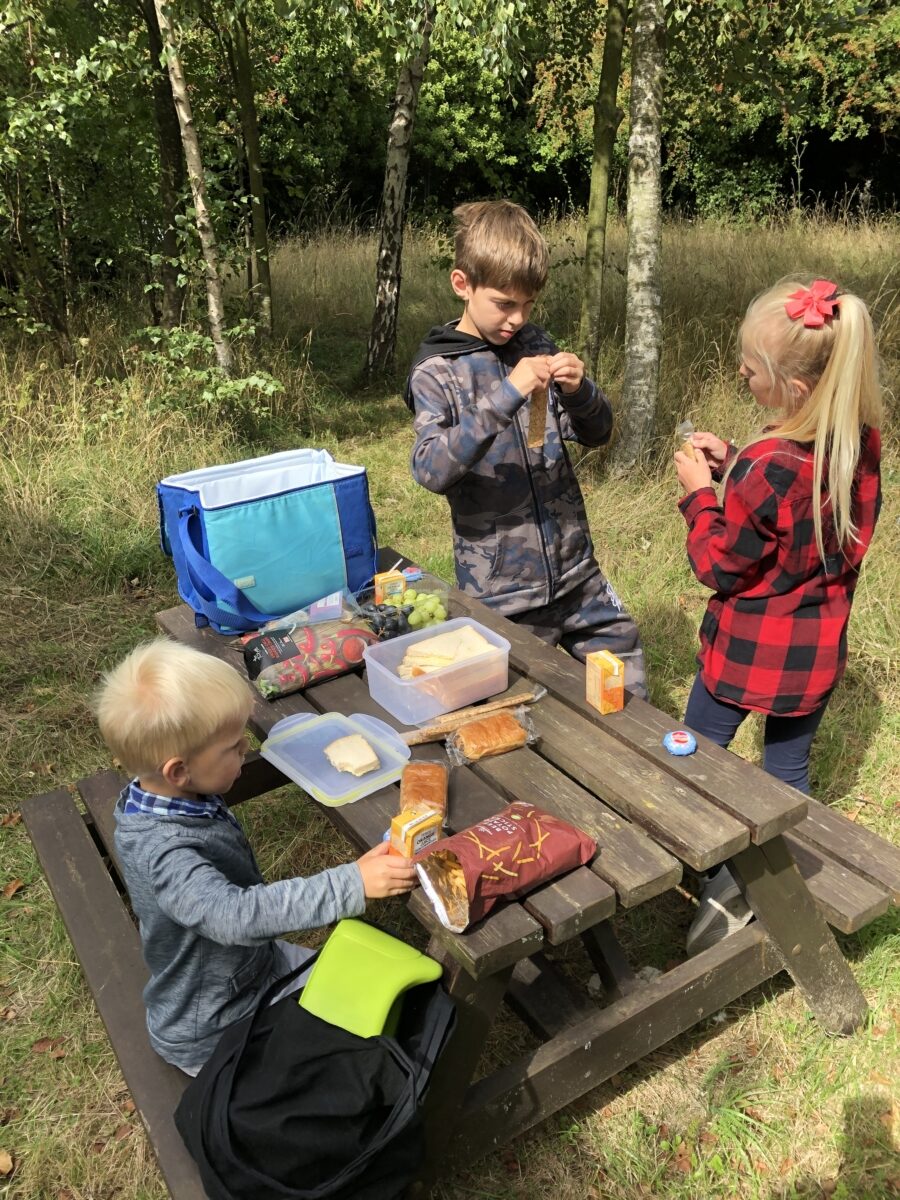 Soon after, we continued along the trail around museum walk, taking in the sights and reading posts about the things we could see and eventually came across the big, grey engine shed. Unfortunately we weren't allowed to go inside but it was still quite magnificent to see. We then came across a little square with more to look at. We stopped here a while before we had to jump on our carriage again to travel back. There was a little shop, selling refreshments so we grabbed a couple of coffee's and some ice-creams for the kiddos and continued to look around. It was here that overlooked Milton Creek Country Park and rumour has it that due to its close proximity to Elmley Marshes Bird Reserve, occasionally you may spot an interesting bird or two.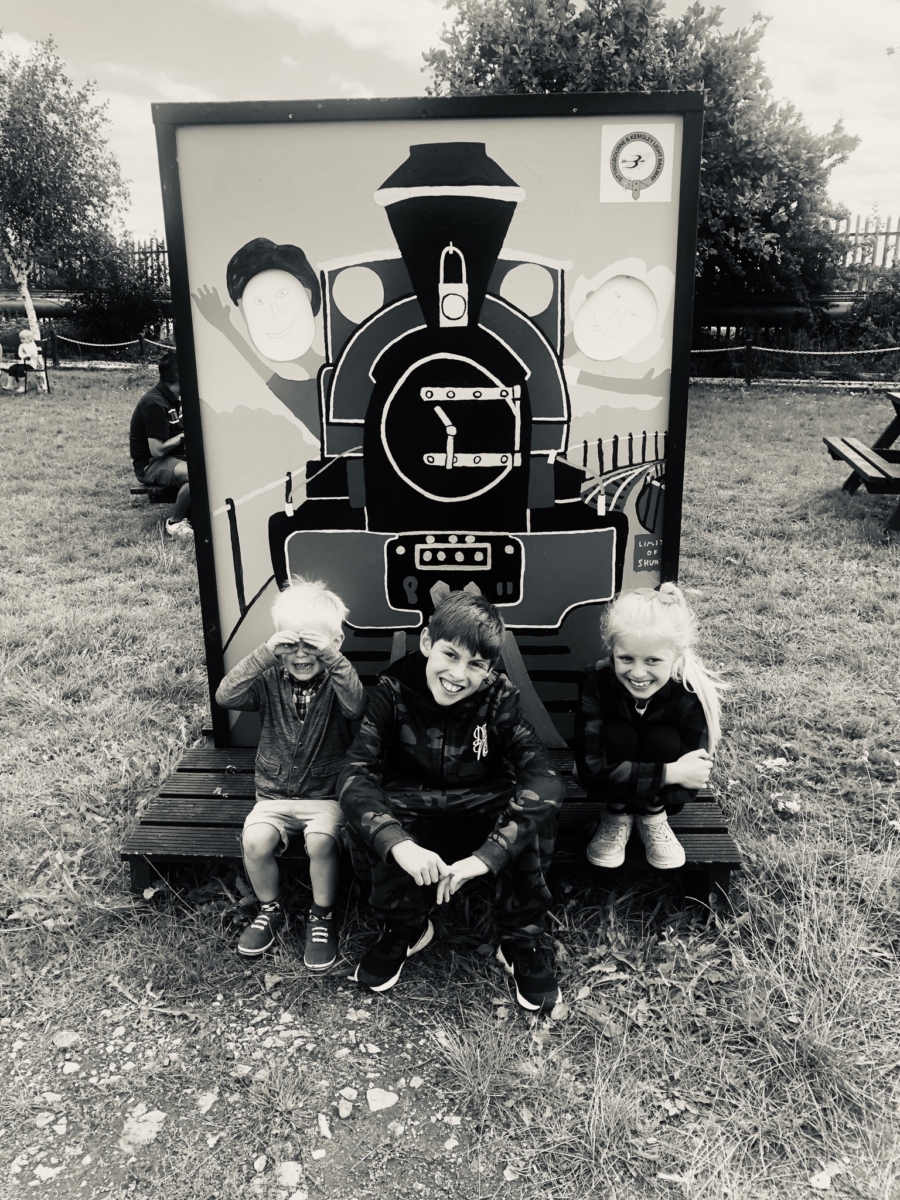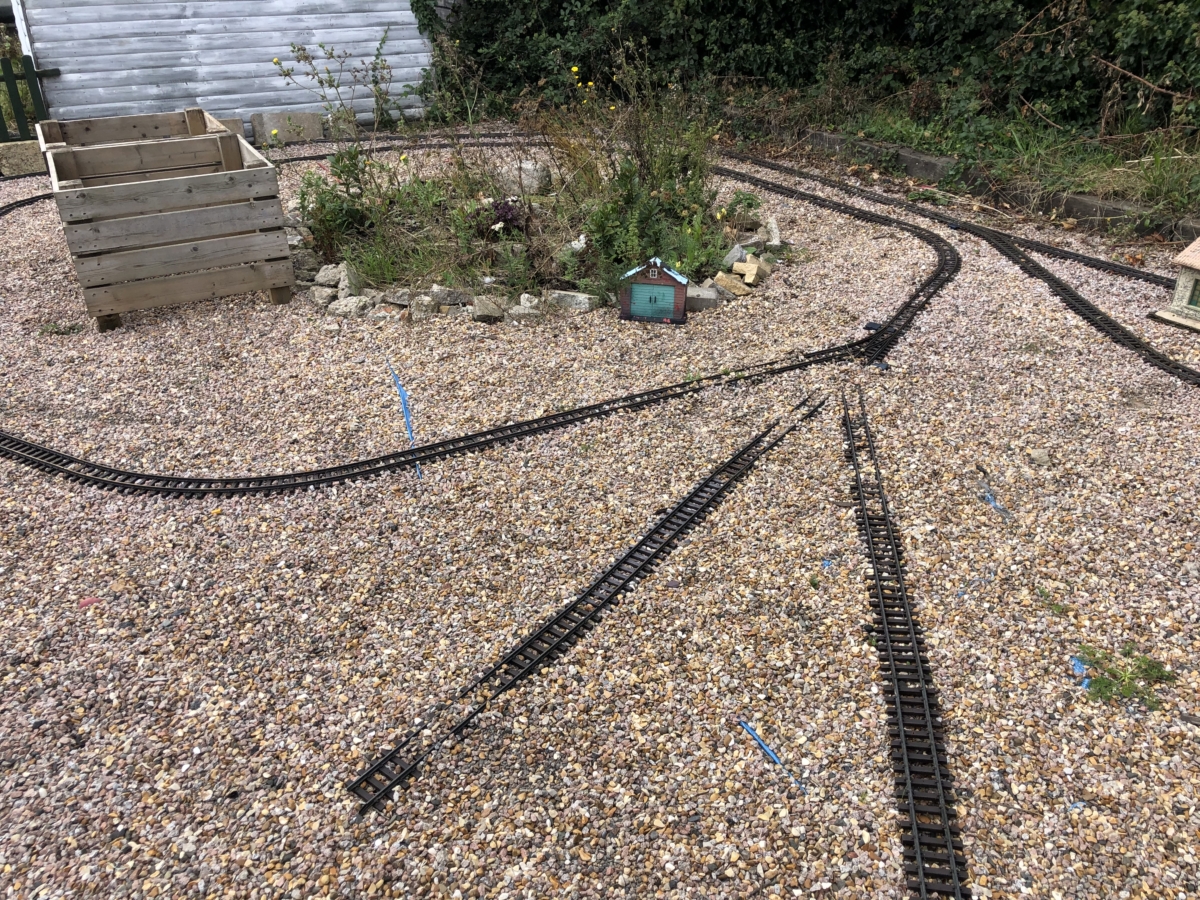 And then, it was time to board our little steam train and go home. We had a lovely couple of hours and would definitely recommend The SKLR to anyone in the local area. It is a great way to spend a couple of hours and it is perfect for something rather inexpensive to do with children. I know that we will go back in time…and treasure the wholesome fun all over again.
With Love,
Ria x